Florence Ong Woei Yng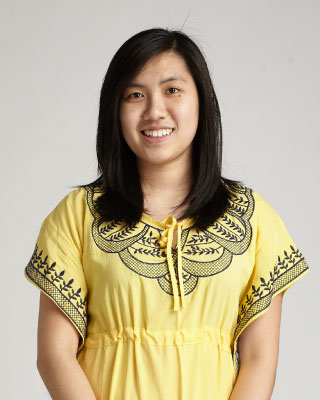 Why did you take part in an Inter-Campus Transfer?
I was interested in the exhilarating adventures and life experiences awaiting at the other side of the globe! I couldn't wait to be exposed to a different variety of cultures and lifestyles abroad. Also, I believe that an international experience on my resume will enhance employment opportunities in the future, be it in Malaysia or other countries.
What are the highlights from you global student experience so far?
I have been able to travel a lot, in Scotland, the UK and around Europe, which has been amazing. My friends and I have visited the Highlands and tourist attractions in Scotland and some of us are planning on a trip around the whole of Europe during the summer before heading back to Malaysia. In addition, I have made lifelong friends here from all around the world. That alone is so worthwhile and makes studying here in Edinburgh so much more fun and interesting.
Is there anything that you are finding challenging about studying in Edinburgh?
I have to rely on public transportation, which can be really time consuming. Heriot-Watt's campus is located on the outskirts of the city and it can take 30-40 minutes to get the bus into the city. Also, the weather here is highly unpredictable so I always have to be prepared for different weather by carrying an umbrella and wearing layers. Weather can be a topic of conversation here unlike Malaysia, where the weather is always constant and predictable.
What advice would you give other students thinking of taking part in Heriot-Watt's Global Student Programme?
Studying abroad teaches you to be independent and have self-discipline and perseverance. It will push you beyond your comfort zone and you'll be amazed by what you can actually achieve. The experience will be truly life-changing and eye-opening. Becoming a global student is by far the best decision I've made.