Nurlaeeqa Anissa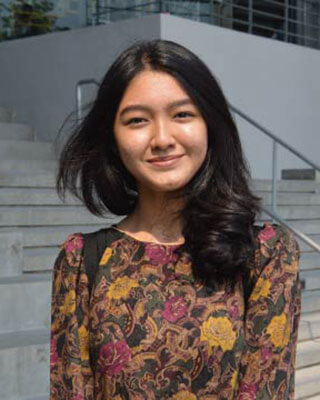 What appealed to you most about Heriot-Watt University?
The university lives up to its reputation of a global campus. An institution that delivers is a good stepping stone into my future in the business field. Furthermore, given the variety of Heriot-Watt campuses located all around the world, this gives the students such as myself the opportunity to experience different cultures.
What tips would you give to a student thinking of studying at Heriot-Watt?
The foundation programme I am currently studying gives one the opportunity to learn in a conducive environment, surrounded with people of different cultures and ethnicities. These factors will inevitably help you in getting the most effective learning experience, at the same time enhancing your communication skills. Overall, Heriot-Watt is the best option to have the best student experience, and I would advice one to immerse yourself in the experience.
What did you enjoy the most about studying at Heriot-Watt?
Stepping into a university environment was intimidating initially as the environment was unfamiliar to me. However, with the constant support and help from the lecturers as well as my peers, the transition did not feel foreign. One of the best parts of studying at Heriot-Watt is the community, as everyone is considerate of each other and this aid in the learning process. Furthermore, studying here gives me the opportunity to make lifelong friends from various backgrounds, which acts as a good basis for an international professional network.