Muhammad Irfan Bin Mohd Iwan Jefry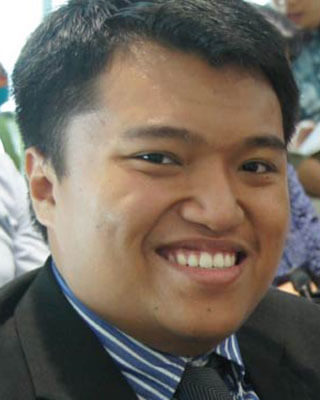 Muhammad Irfan Bin Mohd Iwan Jefry is a Foundation in Science graduate. At the end of his programme, he won a full scholarship from Shell Malaysia that enabled him to enter into the Heriot-Watt Mechanical Engineering degree programme.
What appealed to you most about Heriot-Watt University?
The convenience, since the university is very close to home, as well as its reputation in the field of engineering in general and being a top university recognised worldwide as well as in the UK
What tips would you give to a student thinking of studying at Heriot-Watt?
University life in general is the best time of your life, enjoy it and make the most of the opportunities presented before you. The university is a great platform for any student to kick-start their career in whatever field they wish. The university treasures each and every student's individuality in learning and caters to all your interests whether it be extracurricular or academic.
What did you enjoy the most about studying your degree?
The degree so far has been very fulfilling, in the sense that the course gives you outlets to truly test your understanding of basic engineering principles learnt in class. It gives you opportunities to mix with other courses on certain projects that would solidify your understanding of the subject. The various projects that we undertake throughout degree will probably be a big highlight of my university life.
Do you feel your degree has prepared you well for a career?
So far the principles learned in classes are very relevant to the line of work that I would like to venture in the end (Automotive Industry).
Has your degree programme helped you develop links with industry?
The university provides employer presentations where the topics are carefully selected for the audience they are presenting to. In this sense then I can say the links with industry is still in its infancy, but we will see it grow over the coming years
How do you think your degree will impact on your career prospects?
Considering the universities reputation of producing very capable engineers and having a very successful degree program, I would say that career prospects for this particular degree of mechanical engineering is very good. As I've mentioned earlier I believe that my degree is preparing me very well for the industry as well as an employee.