Muhammad Akid Luqman
1st year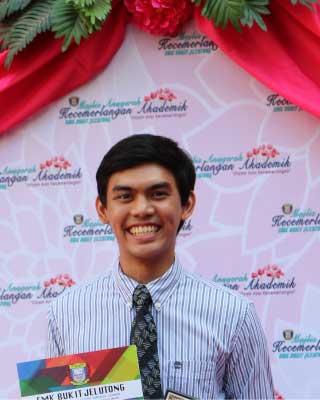 What appealed to you most about Heriot-Watt University?
The most appealing part of Heriot-Watt University to me is the fact that is a reputable UK
university that was first established as the world's first mechanics' institute. As I am
interested in engineering, this fact made me trust that I can get good and proper education
from this university.
What tips would you give to a student thinking of studying at Heriot-
Watt?
I would advise the student to attend one of HWUM's Open Days to find out more details
about Heriot-Watt and the courses, facilities and services they provide. This can help him/her
know more about what to expect from Heriot-Watt University and decide whether it is
suitable for him/her. If they are an SPM leaver or equivalent, I would also highly recommend
them to join the Youth Transformation Programme.
What did you enjoy the most about studying your foundation?
The facilities that are provided to the students such as the library and common rooms are all
very convenient places to both do work and relax.
The view of the lake from the campus is also a part that I enjoy very much.
Do you feel your foundation has prepared you well for a career?
Yes, my foundation programme has been very helpful in preparing me with the core basics
that I need for a career. The systematic and organised syllabus makes learning easier and
more confidence-inspiring.
Has your foundation programme help you develop links with industry?
Yes, my foundation programme has given me insights on how things work in the industry
through the field trips that are organised by the university.
How do you think your foundation will impact on your career prospects?
I think my foundation programme will impact my career prospect significantly because it
helps me make the right choices when choosing a degree to pursue. The degree that I pursue
will determine my career path so it is important that I can make the right choices confidently.