Construction Management BSc (Hons): Sebastian Tay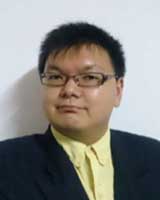 Sebastian Tay graduated in 2005 with a BSc (Hons) in Construction Management and now runs a construction company.
"I've been working abroad for eight years, climbing the career ladder from Assistant Site Engineer to Project Manager - not easy but harder without an internationally recognised qualification. My degree has been my passport to decent earnings and overseas jobs opportunities.
"The construction industry and building projects are getting more complex, with the result that construction management not only fuses all building disciplines but has to make them work, ensuring completion within timeframe, budget, project specifications and authority requirements while meeting stakeholders expectations.
"The Heriot-Watt degree is an industrially-orientated programme and it has proved its practicality ever since. Lecturers on the degree programme were all industrial practitioners, who not only transfer theoretical knowledge but real-life working experience. It's where theoretical knowledge meets practical applications."