Chemical Engineering BSc (Hons): G.C. Tan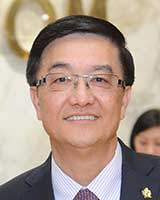 G.C. Tan is the Managing Director of Pacific Oleochemicals Sdn Bhd, formerly Akzo Nobel Oleochemicals Sdn Bhd. He has been the Managing Director of the Company since 1997 and was one of the pioneers of the oleochemical industry in Malaysia. He has acted as a mentor and referee for chemical engineers who are interested in Chartered Membership and Fellowship of IChemE.
"I graduated from Heriot-Watt University in 1980 with a BSc (Hons) in Chemical Engineering and hold the professional qualifications of Chartered Chemical Engineer (CEng) and Fellow of the Institution of Chemical Engineering (FIChemE) from the Institution of Chemical Engineering (IChemE).
"The Heriot-Watt Chemical Engineering degree provided all the technical knowledge required for my job in the early part of my career as a Chemical Engineer in the palm oil industry and subsequently in the oleochemical industry. This requires technical knowledge of chemistry, physics, biochemistry, material science, mathematics and more. Besides chemical engineering subjects like unit operations, process flow, heat and mass transfer, thermodynamics and fluid mechanics, it also provided the essential knowledge that must be applied within the industry I have worked for the last 35 years.
"Heriot-Watt University is certainly my first recommendation for anyone who wishes to pursue his or her degree in Chemical Engineering."