Amirul Ashraf Bin Azmer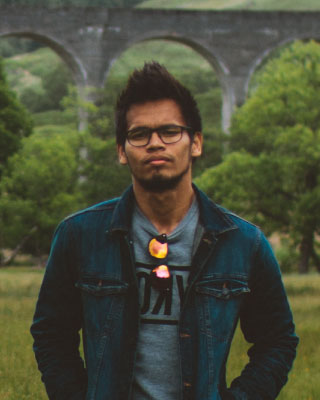 Year graduated: 2017
Current Profession: Actuarial Analyst, MNRB Holdings Berhad
What appealed to you most about studying at Heriot-Watt?
I liked the multicultural environment, competitive but supportive colleagues and approachable lecturers.
Did your experience here live up to your expectations?
Having the privilege to study in Edinburgh campus exceeded my expectations.
What aspect of studying at Heriot-Watt has really made a difference to you?
Mingling with people from various demographic background (multiracial and multinational) gave me the exposure that I could not find anywhere else. This contributed a lot to my daily thought process every time I am in the midst of making decisions.
Has your degree helped you prepare for your chosen career?
Focusing in lectures helps a lot in enhancing technical skills and understanding in the actuarial practice. Engaging with peers through clubs & societies helps build confidence and social and leadership skills which are very essential in the working field.
What advice would you give to a prospective student considering embarking on their studies at Heriot-Watt?
You should never limit your university life to just studying and scoring exams. There are more values you should pursue in yourself other than achieving good grades. Make friends, do sports, run for president for any society, getting involved in charity work are among the things you should try while being a student. You will only live your university life once, so live it to the fullest.