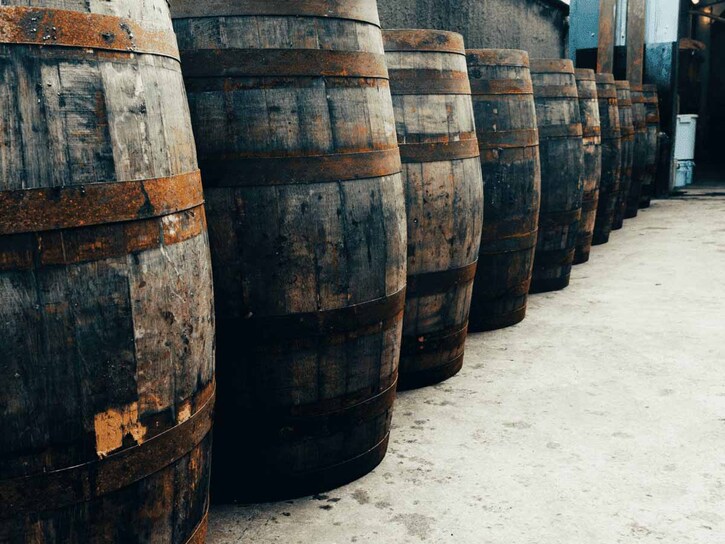 Undergraduate
Brewing and Distilling
Heriot-Watt University is regarded as one of the best places to study Brewing and Distilling. Our reputation is reflected by our unrivalled campus facilities, respected academic faculty, and the ongoing impact of our graduates in the drinks sector.
Browse programmes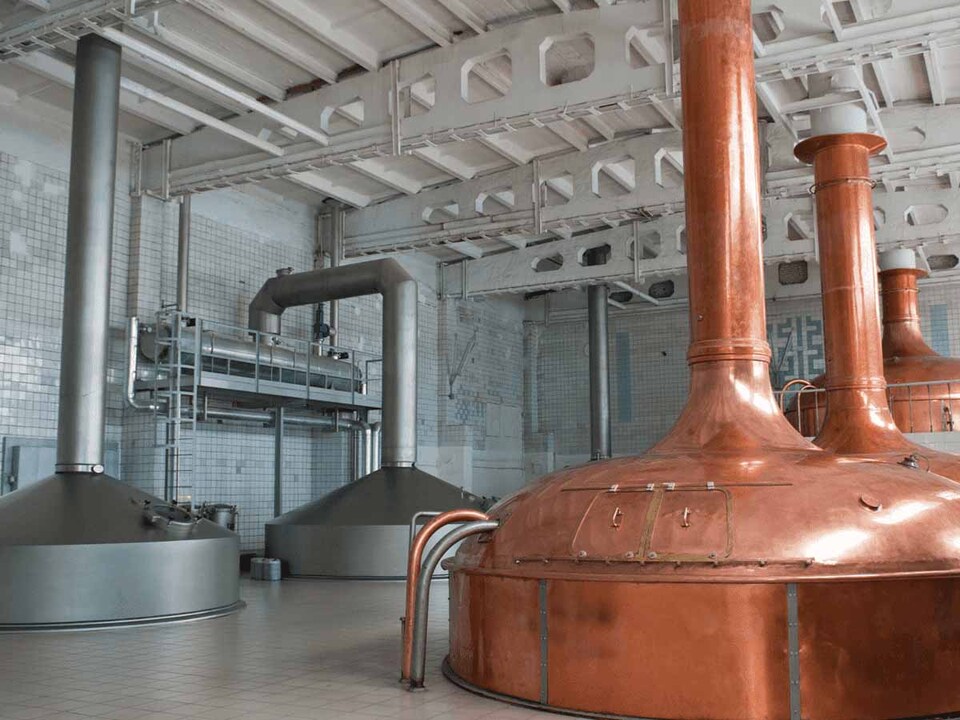 International Centre for Brewing and Distilling
Our International Centre for Brewing and Distilling (ICBD) is a unique teaching and research facility meeting the needs of the brewing, distilling and malting industries worldwide.
In teaching, we comprehensively cover the subject from raw materials and fermentation to chemical engineering, bottling, packaging and marketing. Our courses are underpinned by a vibrant research programme and industry experience.
Links with businesses, large and small, provide graduates with extensive industry exposure to apply learning and provide the best preparation for careers.
Our degrees are recognised by the Institute of Brewing and Distilling (IBD).
Brewing and Distilling
Edinburgh Gin collaboration 'Seaside Gin'
This video explains how a Brewing and Distilling group project led to the creation of one of Edinburgh Gin's most popular and unique products.
Transcript
00:13
The partnership between Heriot-Watt and Edinburgh Gin is what's called a knowledge transfer partnership. It's designed to bring kind of recent graduates and businesses in line together so people with a lot of academic knowledge but perhaps no knowledge of the actual industry can bring that knowledge to a local business and they can get the benefit of it.
The Seaside Gin was a project between four of the current MSc Brewing and Distilling students and Edinburgh gin. So we recruited four students who did some product development work in the labs, they designed the gin from scratch, sourced out some unique locally sourced botanicals to make the gin stand out in the markets being something unique and then I worked with them until we reached something where we said okay we're happy to actually take this up and make it on a commercial scale and then launched it for World Gin Day.
01:10
The Seaside Gin is a bit different because it features coastal botanicals that we went and foraged for just off the coast of Dunbar. So there's bladderwrack, seaweed, ground ivy and scurvy grass in there. The bladderwrack makes it a bit sweeter which is nice and...
01:26
The scurvy grass is really spicy. That's my favorite. It's part of the mustard family so it's kind of got that spicy after taste to it and then the ground ivy just kind of rounds and fills it out.
01:36
The whole experience with Edinburgh Gin has been really, really useful to our distilling knowledge so it was actually a really, really good learning curve and we could slowly go through things and work with experts at the University and the Distillery as well.
01:53
It has been great to work with Heriot-Watt University. I was here myself as a student just two years ago so it's nice to be able to pass on the opportunity to work in industry to four of the current students.
Undergraduate Brewing and Distilling programmes
We are accredited by the following organisations
At Heriot-Watt University we develop degrees that are relevant for the world of work. We work with Professional bodies and Institutes to gain appropriate Accreditations and Professional Memberships for your industry. Find out below how this degree aligns to industry.
Our business and research impact