United Kingdom
Future Made for 200 Years
Since 1821, our pioneering research and education has made a positive impact on the global stage. We continue to push new frontiers in the fields of Science, Technology, Engineering, Business and Design.
Search our programmes
Find out more about our unique role as a beacon for transformation; catalysing discussion in to action at this critical time.
Learn more
Career-focused degrees
We're first in Scotland for graduate employability and our graduates are first in the UK for CEO or MD roles (Novuna Business Cash Flow, 2023). This is thanks to our career-focused degrees and lifetime support from our careers team.
1st in Scotland
Top for graduate employability in Scotland and 4th in the UK
Graduate Outcomes Survey, 2023
Our UK campuses
Our campuses in Edinburgh, Scottish Borders and Orkney each offer bespoke facilities and a distinctive learning environment.
Top 50
We are ranked 41st in the UK in the Times Higher Education World University Rankings
Times Higher Education World University Rankings 2024
Heriot-Watt has now been named within the world's top 250 universities, as well as 32nd in the UK, and 5th in Scotland (QS World University Rankings).
Our rankings
Our research
Heriot-Watt is valued for its pioneering research informed by the global needs of business and industry.
86.8%
86.8% of our research is ranked world-leading and internationally excellent.
Research Excellence Framework 2021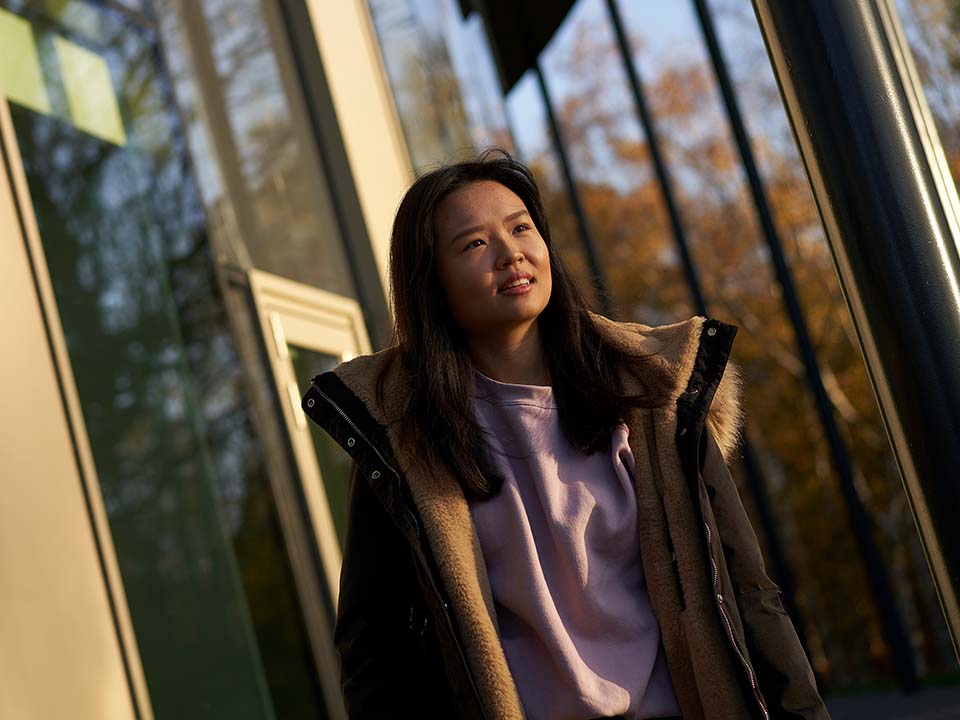 Study in Edinburgh, inspire globally
Our Edinburgh Campus lets students experience the best of both worlds: study and explore in one of Europe's most exciting cities. Based in 380 acres of parkland situated near the city centre, Heriot-Watt offers students a place to learn, develop and enjoy.
We are one of the most highly reputable universities in Edinburgh, inspiring over 10,500 staff and students to thrive locally and beyond. Our aim is to inspire brilliance across the globe, which is why we are proud to welcome students from all over the world with a range of undergraduate, postgraduate, and research degrees.
One third of our Edinburgh Campus students are from outside the UK, giving Heriot-Watt one of the most diverse international student communities.
Why study with Heriot-Watt?
As one of the most progressive and international institutions based in Scotland, you will have the opportunity to thrive, both personally and academically during your time with us.
Latest news
All the latest exciting news from across the Heriot-Watt University global community.
Top 5
We are top 250 worldwide. Ranking 235th in the world, 32nd in UK, and 5th in Scotland.
QS World University Rankings 2024
We are here to help answer your questions about studying with us. Simply get in touch to find out more.