Mode of delivery

Online

Start date

September, January

Duration

Varies

Qualification

MSc
Contact
Overview
Our MSc Spatial Planning and Real Estate Development course provides the foundation, knowledge and skills needed to work as a development surveyor or planner. On completion, graduates will be able to work either in the public or private sectors, advising on the complexities of property development to occupiers, investors, developers and planning authorities.
The course is designed to build understanding of the complex interactions and uncertainties of the development process. It provides students with the essential knowledge components of economics, valuation, planning, law, and regeneration and sustainability principles. It also develops an appreciation of the skills and tasks inherent in development projects, including community participation, satisfying the statutory planning considerations, undertaking the necessary financial appraisals, and achieving funding to make it happen.
Our graduates will be able to:
draw on a wide perspective to offer a holistic approach to sustainable development
demonstrate sophisticated intellectual and research skills proficient for a professional career
evaluate complex problems and formulate solutions associated with planning and development issues
have a respect for diversity and an appreciation of social inclusion as a goal of planning
have an awareness of the role that values and attitudes play in managing change in the built environment
have an interdisciplinary perspective that draws on the range of disciplines that contribute to the course
Degree duration
Online Learning: The fastest this MSc can be completed is in 2½ years. The maximum completion timeframe is 8 years. On average, most students complete a MSc in 3-4 years.
Delivery of online degrees
Our up-to-date and progressive course materials are made available online through the Virtual Learning Environment (VLE). The VLE links you with our expert academics and course materials through videos, webinars, articles, journals, assessments and discussion boards. Tutors will provide you, by phone, Skype or email, with academic support similar to that received by our on-campus students.
To find out more about time requirements, support and exams, view our How online learning works pages to find out more.
Year 1
This course is composed of eight core courses at PgDip level. For those looking to complete the course at MSc level a Masters dissertation is also required. Each taught course represents 150 hours of student effort and the dissertation represents 600 hours.
Degree structure
Core
Real Estate Development
Spatial Planning
Urban Economy and Property Markets
Governance, Participation and Community Planning
Environmental Planning
Strategic Spatial Vision Project
Real Estate Appraisal and Finance
Research Dissertation (Urban Studies)
Optional
Real Estate Management and Sustainability
Real Estate Investment Analysis
Social Sustainability
Detailed degree guide
Understanding, Knowledge and Cognitive Skills
A thorough understanding, application and evaluation of planning, and development appraisal techniques.
An appreciation and working knowledge of occupier, investment and development sectors of commercial and residential markets.
An awareness of legal and planning frameworks in the context of the built environment.
The complexity inherent in the concept of sustainable development and how planners can try to implement the concept.
How social and economic issues underpin the planning process and how planners can influence them.
Knowledge about historic and predicted changes in the natural and built environment and consequences for planning, including the importance of conservation and design.
The Programme provides opportunities for learners to achieve the following outcomes:
Demonstrate a solid foundation of knowledge in property development, investment analysis, planning and economics;
Apply a wide range of scientific and professional skills in academic or business applications of urban real estate management, investment and development;
Understand the values, ethics, responsibilities and rules governing surveying and planning; and
Formulate and evaluate intellectual and professional problems relevant to the built environment and construct and test original solutions.
Scholarship, Enquiry and Research (Research Informed Learning)
A high level of reports in a variety of styles including technical and lay audiences, including the skills of focusing on key points, synthesising, making decisions, concluding and recommending actions.
Identification of complex planning and property issues, problems and aims and critical application of appropriate action, techniques and processes to address them constructively.
Appraisal and evaluation (after the event) of planning policies, plans, programmes and proposals.
Negotiation between varying interests in a property/planning context.
Financial appraisal of complex valuation, investment and development scenarios.
Professional conduct and an understanding of ethics in the face of conflicting professional pressures.
Advanced qualitative and quantitative research into complex planning issues, applying appropriate methods
Critical appraisal, research and evaluation of economic, financial and property market trends
Approaches to Teaching and Learning
Class sessions: Class contact time on Campus is normally three hours per week for a single course. Each course uses a variety of teaching methods during that time: lectures, seminars, tutorials, workshops including computing programmes, debates, guest lectures and case study scenarios of properties and markets. The School encourages the teaching to be as interactive as possible. In a discipline that combines educational and vocational aims, the teaching and learning is often "hands-on" and practical. The linking of theory and practice is critical on this programme, as well as the focus on best practice. HW Online students have access to the on Campus teaching materials including power point presentations and supporting reading.
Student-led learning: Outside class, the onus is on students to take initiative and responsibility for themselves. There is considerable emphasis on reading and working on assessments. . For professional practice, the emphasis on the individual as well as the team is crucial. Students come on the programme from a variety of disciplines, backgrounds and cultures. The part-time and distance learning students are normally working in property-related jobs . These students are encouraged both formally through coursework and informally to draw from their work experiences.
VISION, a Virtual Learning Environment the programme is supported by interactive VLE. This platform is used in conjunction with the on-campus learning and teaching experience although it also offers a self-sufficient resource for HW Online students. The VLE provides an opportunity for students to access materials and information and communicate with course leaders and other students, . All study notes are placed on the VLE for access in particular by distance learning students.
Assessment Policies
Typically courses are assessed by a combination of examination and coursework. There is a focus on developing knowledge and skills relevant to professional practice which is assessed by a combination of individual reports, essays, and projects, The dissertation assesses higher level research skills, critical thinking and writing capabilities.
Entry requirements
For MSc level entry applicants must have:
Minimum of 2:2 honours degree or equivalent academic qualification in cognate and semi-cognate subject area. Corporate (or chartered) membership of relevant professional institutions will also be considered.
For PG Diploma level entry applicants must have:
Third class honours degree in a cognate or semi-cognate subject area PLUS 2 years of relevant experience at an appropriate level completed post qualification.
Cognate or semi-cognate ordinary degree PLUS 3-4 years of relevant experience at an appropriate level following graduation.
Candidates who do not meet the above entry requirements or have no formal academic qualifications will be considered individually based on their CV and interview. Admission via this route will be at the discretion of the Director of Admissions and the number of successful applicants will be restricted.
There is no entry at PG Certificate level except through exceptional agreement with approved learning partners.
Recognition of Prior Learning
We are committed to providing study opportunities to applicants who have a wide range of prior experiences through Recognition of Prior Learning (RPL). For more information on RPL, please contact the Online Admissions Team (egis-idl-apps@hw.ac.uk) ahead of application. We can only consider requests for RPL at the time of application to a course of study.
English language requirements

If English is not the applicant's first language a minimum of IELTS 6.5 or equivalent is required with all elements passed at 6.0 or above.

Applicants who have previously successfully completed courses delivered in the medium of English language may be considered and will be required to provide documentary evidence of this. Examples would be secondary school education or undergraduate degree course. A minimum of at least one year of full time study (or equivalent) in the medium of English language will be required.

We offer a range of English language courses to help you meet the English language requirement prior to starting your masters course:

20 weeks English (for IELTS of 5.0 with no skill lower than 4.5)
14 weeks English (for IELTS of 5.5 with no more than one skill at 4.5);
10 weeks English (for IELTS of 5.5 with minimum of 5.0 in all skills);
6 weeks English (for IELTS 5.5 with minimum of 5.5 in reading & writing and minimum of 5.0 in speaking & listening)
Additional information

Entry dates

Online Learning students can choose to start their studies in January or September. The January intake is not available to students studying on-campus.
Employability
The degree is suitable for students with an interest in pursuing a career either as a chartered development surveyor or as a planner with a specialism in land and property markets. Such opportunities are available in a range of employers in the private and public sector, including local development and regeneration agencies.
With strong professional links and a focus on up-to-date industry-relevant content, this course equips graduates with the knowledge and skills to quickly and effectively contribute to the success of their working environment.
On completion of this course graduates will be able to have a comprehensive and integrated understanding of the property market context and the nature and theory of spatial planning and sustainable development. Graduates can work in a variety of roles in the private and public sectors, both in the UK and abroad or continue research through completion of PhD study.
We are accredited by the following organisations
At Heriot-Watt University we develop degrees that are relevant for the world of work. We work with Professional bodies and Institutes to gain appropriate Accreditations and Professional Memberships for your industry. Find out below how this degree aligns to industry.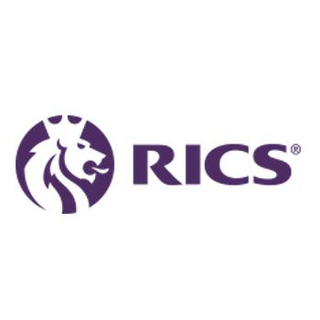 This graduate apprenticeship is fully accredited by the Royal Institution of Chartered Surveyors (RICS) meaning that apprentices are on a pathway to becoming Chartered construction professionals. Depending on the individual's career development, this is most likely to be through the Quantity Surveying and Construction pathway or the Project Management pathway.