Mode of delivery

Online

Start date

September, January

Duration

Varies

Qualification

MSc
Contact
Overview
Our internationally recognised MSc Real Estate is designed to align your skills to the educational requirements of the industry's professional bodies. Global relevance and employability are at the core of our curriculum design. The degree will enable you to understand the operation of real estate markets and develop a deep understanding of the techniques applied in them. You will gain the key skills necessary to embark on a wide range of careers in the global real estate industry.
This Masters degree is especially suitable if you have a non-real estate related degree and desire to develop skills and knowledge in the real estate sector. The MSc will lead to exciting employment opportunities across the industry.
Degree duration
Online Learning: The fastest this MSc can be completed is in 2½ years. The maximum completion timeframe is 8 years. On average, most students complete a MSc in 3-4 years.
Delivery of online degrees
Our up-to-date and progressive course materials are made available online through the Virtual Learning Environment (VLE). The VLE links you with our expert academics and course materials through videos, webinars, articles, journals, assessments and discussion boards. Tutors will provide you, by phone, Skype or email, with academic support similar to that received by our on-campus students.
To find out more about time requirements, support and exams, view our How online learning works pages to find out more.
Industry links
This degree benefits from the expertise of research-active and industry-minded staff. Along with teaching staff, several honorary professors from industry guest lecture and advise on student research projects.
Year 1
For the MSc, students undertake eight taught courses and submit a Masters dissertation. Students on the PgDip course take eight taught courses. Each taught course represents 150 hours of student effort and the dissertation represents 600 hours.
Degree structure
Core
Business Analytics and Introduction to Big Data
Advanced Construction Technology
Real Estate Development
Real Estate Management and Sustainability
Urban Economy and Property Markets
Real Estate Investment Analysis
Real Estate Appraisal and Finance
Advanced Real Estate Valuation
Research Dissertation (Urban Studies)
Detailed degree guide
Understanding, Knowledge and Cognitive Skills
A thorough understanding, application and evaluation of valuation, investment and appraisal techniques.
An appreciation and working knowledge of occupier, investment and development sectors of commercial and residential markets.
An awareness of legal and planning frameworks within UK in the context of the built environment.
Providing a basic knowledge of economics and the interplay with the real estate industry and professions.
A critical and in-depth understanding of the nature of property investment decisions, including complex current and future issues at the forefront of both academic research and professional practice.
Scholarship, Enquiry and Research (Research Informed Learning)
Critical appraisal, research and evaluation of economic, financial and property market trends
Approaches to Teaching and Learning
For HW Online students:
The Programme is taught only on a distance learning basis. Students are provided with access to electronically available learning packs and lecture overheads and are expected to supplement these with wider reading including journal articles available electronically via the library. Learning packs include a series of self assessment questions for students to complete. Tutor support is provided electronically or by telephone.
For all Students:
Student-led learning: Outside class, the onus is on students to take initiative and responsibility for themselves. There is considerable emphasis on reading and working on assessments. This can involve individuals on their own but many courses include group projects and reports. For professional practice, the emphasis on the individual as well as the team is crucial. Students come on the programme from a variety of disciplines, backgrounds and cultures. The part-time students are normally working in property-related jobs and sharing experience is specifically encouraged, both formally and
informally.
VISION, a Virtual Learning Environment: Vision will be a feature for both DL and on campus students for all Courses as from September 2008. The Programme will be increasingly supported by interactive VLE. Feedback from part-time students has been particularly supportive of this approach, which is used in conjunction with the on-campus learning and teaching experience – not as a substitute for it. The VLE provides an opportunity for students to access materials and information and communicate with Course leaders and other students, for example for group work, using news and
discussion forums.
Assessment Policies
Given the focus on developing knowledge and skills relevant to professional practice, there are few exams in the Programme as a whole. Assessments include individual reports and essays, projects, Research Project 1 and Research Project 2, presentations and other oral presentations and field exercises. For example, Real Estate Asset Strategy is assessed by a group project requiring students to devise a portfolio solution to a series of corporate challenges. Research Projects 1 and 2 assesses higher-level research skills, critical thinking and writing capabilities. Group projects specifically develop team-working skills which are important in surveying practice.
Entry requirements
For MSc level entry applicants must have:
Minimum of 2:2 honours degree or equivalent academic qualification in cognate and semi-cognate subject area. Corporate (or chartered) membership of relevant professional institutions will also be considered.
For PG Diploma level entry applicants must have:
Third class honours degree in a cognate or semi-cognate subject area PLUS 2 years of relevant experience at an appropriate level completed post qualification.
Cognate or semi-cognate ordinary degree PLUS 3-4 years of relevant experience at an appropriate level following graduation.
Candidates who do not meet the above entry requirements or have no formal academic qualifications will be considered individually based on their CV and interview. Admission via this route will be at the discretion of the Director of Admissions and the number of successful applicants will be restricted.
There is no entry at PG Certificate level except through exceptional agreement with approved learning partners.
Recognition of Prior Learning
We are committed to providing study opportunities to applicants who have a wide range of prior experiences through Recognition of Prior Learning (RPL). For more information on RPL, please contact the Online Admissions Team (egis-idl-apps@hw.ac.uk) ahead of application. We can only consider requests for RPL at the time of application to a course of study.
English language requirements

If English is not the applicant's first language a minimum of IELTS 6.5 or equivalent is required with all elements passed at 6.0 or above.

Applicants who have previously successfully completed courses delivered in the medium of English language may be considered and will be required to provide documentary evidence of this. Examples would be secondary school education or undergraduate degree course. A minimum of at least one year of full time study (or equivalent) in the medium of English language will be required.

We offer a range of English language courses to help you meet the English language requirement prior to starting your masters course:

20 weeks English (for IELTS of 5.0 with no skill lower than 4.5)
14 weeks English (for IELTS of 5.5 with no more than one skill at 4.5);
10 weeks English (for IELTS of 5.5 with minimum of 5.0 in all skills);
6 weeks English (for IELTS 5.5 with minimum of 5.5 in reading & writing and minimum of 5.0 in speaking & listening)
Additional information

Entry dates

Online Learning students can choose to start their studies in January or September. The January intake is not available to students studying on-campus.
Employability
We have students from all ages, cultures, backgrounds and walks of life but there are two distinct and common motivations: Some students come to advance their existing careers within the property and real estate industry, where they are already employed. Others are from different educational or professional backgrounds and wish to enter the industry using this qualification. This course offers students a structured path to become chartered. To read about what our students and graduates think about studying online visit our Meet our students pages.
Whatever the motivation, with strong professional links and a focus on up-to-date industry-relevant content, our Real Estate degree equips graduates with the knowledge and skills to quickly and effectively contribute to wide and varied roles within the real estate industry.
Graduates of this course are highly sought after in the real estate industry. Graduates from this area have gone on to work within some of the largest and most prestigious international real estate organisations and firms.
Real Estate Service firms
Avison Young, CBRE, Cluttons, Cushman & Wakefield, Drivers Jonas Deloitte, DTZ, EYCO, Gerald Eve, Jones Lang LaSalle, Knight Frank, Rydens and Savills
Investment Banks
Barclays Capital, BNP Paribas, Deutsche Bank and JP Morgan
Institutional Investors and Investment Funds
Aviva, Aberdeen Standard Investments, Legal & General
Consultancy firms
PWC and Deloitte Real Estate
Investment and Development companies
British Land, Cala Homes, Grosvenor and Land Securities
We also have a proven track record in research, and a number of our graduates continue in research to complete PhD study.
We are accredited by the following organisations
At Heriot-Watt University we develop degrees that are relevant for the world of work. We work with Professional bodies and Institutes to gain appropriate Accreditations and Professional Memberships for your industry. Find out below how this degree aligns to industry.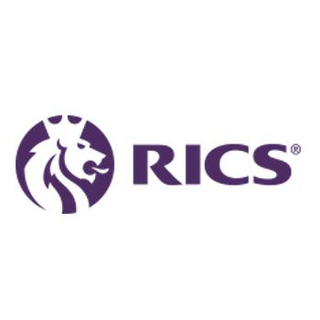 This graduate apprenticeship is fully accredited by the Royal Institution of Chartered Surveyors (RICS) meaning that apprentices are on a pathway to becoming Chartered construction professionals. Depending on the individual's career development, this is most likely to be through the Quantity Surveying and Construction pathway or the Project Management pathway.