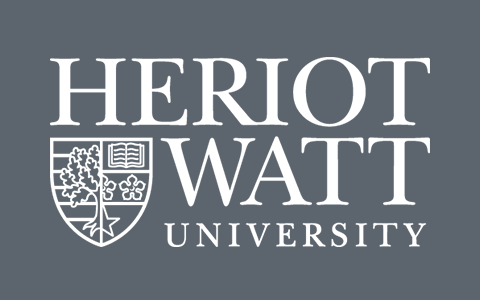 Tom Joseph Mukasa
Contracts Manager, Pearl Engineering Company Limited
Tom Joseph Mukasa graduated from the MSc Construction Project Management programme in June 2014 via independent distance learning. He has been working with Pearl Engineering Company Limited since 2004, a leading construction firm in the construction industry of Uganda, from being employed as graduate quantity surveyor to becoming the contracts manager there in April 2013.
Can you tell us about where you work and describe your role?
I started working with Pearl Engineering Company Limited in May 2004 as a graduate quantity surveyor, and have progressed to the current position of contracts manager, where I basically coordinate the pre-contract tendering, quantity surveying (QS) and contract administration duties from the perspective of a main contractor, and mainly under the traditional forms of contract management and procurement. Other roles away from the workplace have included serving the QS chapter of the Institution of Surveyors of Uganda (ISU), where from January 2012 to November 2013, I was part of the editorial team.
Why did you choose Heriot-Watt and the programme that you studied?
As a result of the booming construction industry in Uganda, fuelled by the need to upgrade the country's infrastructure in order to accommodate the nascent oil and gas industry, a lot of business opportunities saw a steep rise in the turnover at my current workplace. This created a need to improve the skills of staff and that is when I presented a proposal to the top management to pursue further studies, but without taking a break from work. I therefore applied for this programme and started the first course unit in May 2009.
What was your experience of doing a degree at Heriot-Watt University?
I did my programme through the independent distance learning (IDL) route, which meant that I had to cope with work, family and studies concurrently. I eventually had to develop and improve my concentration and time-management skills, which eventually improved my productivity in a lot of areas both in my social and working life, for which I attribute to this programme. The variety of support I was able to access through online libraries and professional databases, the privileges of free student memberships to professional associations such as the RICS, IVM, etc. was such a good experience that I will always be grateful for. I now look forward to gaining full membership status to some of these professional organisations, particularly the RICS. Visiting the United Kingdom, and in particular Edinburgh and London for my graduation, was the icing on the cake!
How has your degree helped you in your profession?
I found the study materials very relevant to the development of my professional skills at the workplace, and perhaps this has contributed to my progressive achievements and my current role as the contracts manager.
I have also gained additional skills in writing about professional issues in the construction industry. I have participated in the setting up of an e-newsletter for the quantity surveying chapter of my home-based Institution of Surveyors of Uganda.
I now look forward to fully maximising the knowledge and skills I have gained through this programme to advance both my professional and academic careers.
Do you have any advice for students interested in working in your field?
The construction industry (in comparison with other industries) is still facing a lot of challenges, with several similarities in both developed and developing countries. However, the scale and magnitude of such challenges and risks in developing countries (where I live and work) is much higher. It is my conviction that anyone who joins and successfully completes the construction project management programme at Heriot-Watt University is in a better position to deploy both practical and theoretical knowledge gained, to overcome some of those obstacles while working in any part of the world.
However, this requires an arsenal of personal commitment, concentration, time-management skills, focus, flexibility, and above all, a positive attitude towards work. This is what anyone aspiring to work in the construction industry as a project manager, should aspire to inspire in him/herself and others, before he/she expires!
Qualifications
MSc Construction Project Management, Heriot-Watt University, 2014