Mode of delivery

Online

Start date

September, January, May

Duration

Varies

Qualification

MSc
Contact
Overview
Our Online Construction Project Management MSc equips you with the practical skills and knowledge to manage people and projects within the construction industry while meeting the educational criteria of CIOB and RICS.
Construction Project Management at Heriot-Watt University is one of the longest-running courses of its kind in the UK, equipping graduates with the theoretical knowledge and practical and technical skills to manage people and projects within the construction industry.
A range of core modules covering management, procurement and technology-related subjects will give you a foundation in management principles while providing practical skills relevant to professional practice in construction.
You will also choose an optional module from a range of subjects drawn from our built environment courses, providing you with a broader understanding of built environment issues and an opportunity to tailor your studies to fit your interests and professional needs.
Degree duration
Online Learning: The fastest this MSc can be completed is in 2½ years. The maximum completion timeframe is 8 years. On average, most students complete a MSc in 3-4 years.
Delivery of online degrees
Our up-to-date and progressive course materials are made available online through the Virtual Learning Environment (VLE). The VLE links you with our expert academics and course materials through videos, webinars, articles, journals, assessments and discussion boards. Tutors will provide you, by phone, Skype or email, with academic support similar to that received by our on-campus students.
To find out more about time requirements, support and exams, view our How online learning works pages to find out more.
Year 1
The degree comprises of eight taught courses. Heriot-Watt Online students must first take exams in two entry courses, Project Management: Theory & Practice and Value & Risk Management. Based on the results from these courses students continue on the degree at MSc or at PG Diploma level. Students study seven mandatory courses and choose one optional course from a choice of electives.
All courses have timed online assessments and some have compulsory coursework elements. MSc students are also required to complete a Masters dissertation.
PG Diploma students may choose to transfer to the MSc if they meet the following progression standards: average mark of 50% or higher and no course marks below 40%.
Degree structure
Core
Project Management: Theory and Practice
Value and Risk Management
Construction Financial Management
Construction Practice and Information Technology
People and Organisation Management in the Built Environment
Project Management: Strategic Issues
Strategic Commercial and Contract Management
Optional
Sustainability for Construction Professionals
Environmental Hydrology and Water Resources
Advanced Construction Technology
Urban Economy and Property Markets
Macroeconomics, Finance and the Built Environment
Spatial Planning
Research Dissertation (CPMQS)
Detailed degree guide
Understanding, Knowledge and Cognitive Skills
Fundamentals of project management as covered in core courses
Fundamentals of management as covered in chosen courses
Fundamentals of procurement and contract as covered in chosen courses
Programme options will provide students with the opportunity to study:
Core aspects of value and risk management in design and construction of buildings
Principles of financial management in construction projects
Principles of management approaches in practice
Principles of project, contract and procurement
Scholarship, Enquiry and Research (Research Informed Learning)
Apply strategies for appropriate selection of relevant information from a wide source and large body of knowledge
Analyse and interpret practice problems to develop creative solutions.
Appreciate the relevant construction project management practice standards and bodies of knowledge as detailed in the BS6079, ISO 140001, RICS, CIOB, APM and PMI BoK to determine appropriate PM services
Have the ability to carry out an extended investigation into a built environment related topic (MSc level)
Approaches to Teaching and Learning
The overall approach in the programme teaching and learning is student-focussed, which is designed to encourage students to take responsibility for their own learning and development.
Programme learning objectives ensure transmission of core knowledge relevant to each course. The level of competency required provides the academic rigour appropriate to Masters programmes. This is achieved through traditional methods of teaching & learning, and can be summatively assessed in examination.
Programme learning outcomes come from overarching Discipline themes. Achievement of them demonstrates skill and mastery of the subject at advanced level and requires students to make value judgements relevant to quantity surveying through reasoned application of core knowledge. This is achieved through student interaction with integrated project work which is assessed by assignment. The requisite competencies related to Subject Mastery are acquired and developed through lectures, tutorials, group work and integrated design project. The design project reinforces the development of subject-specific skills through a co-ordinated set of projects ensuring an interdisciplinary approach to developing professional skills.
Approaches to teaching and learning are continually reviewed and developed with the aim of matching them to the abilities and experiences of students, with regard for the subject area. Specific details about teaching and learning methods are provided in the appropriate course descriptors.
Assessment Policies
The assessment policy for the programme incorporates a range of assessment types. Continuous assessment during some courses and summative assessment at the conclusion of courses both contribute to the overall assessment and are used to formally measure achievement in specified learning outcomes.
Understanding, knowledge and subject –specific skills are assessed by coursework assignments, integrated design elements and written examinations.
Approaches to assessment are continually reviewed. Specific details about methods of assessment are provided in the appropriate course descriptors.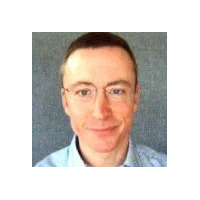 Entry requirements
Masters (MSc) level entry applicants must have:
Minimum of 2:2 honours degree or equivalent academic qualification in a related subject area.
Corporate (or chartered) membership of relevant professional institutions will also be considered.
PG Diploma level entry applicants must have:
An honours degree in a related subject area plus a minimum of 2 years of relevant experience post qualification.
Candidates who do not meet the above entry requirements or have no formal academic qualifications will be considered individually based on their CV and interview. Admission via this route will be at the discretion of the Director of Admissions and the number of successful applicants will be restricted.
Recognition of Prior Learning
We are committed to providing study opportunities to applicants who have a wide range of prior experiences through Recognition of Prior Learning (RPL). For more information on RPL, please contact the Online Admissions Team (egis-idl-apps@hw.ac.uk) ahead of application. We can only consider requests for RPL at the time of application to a course of study.
English language requirements

If English is not the applicant's first language a minimum of IELTS 6.5 or equivalent is required with all elements passed at 6.0 or above.

Applicants who have previously successfully completed courses delivered in the medium of English language may be considered and will be required to provide documentary evidence of this. Examples would be secondary school education or undergraduate degree. A minimum of at least one year of full time study (or equivalent) in the medium of English language will be required.

We offer a range of English language courses to help you meet the English language requirement prior to starting your masters programme:

20 weeks English (for IELTS of 5.0 with no skill lower than 4.5)
14 weeks English (for IELTS of 5.0 with minimum of 5.0 in writing and no skill lower than 4.5)
10 weeks English (for IELTS of 5.5 with no skill lower than 5.0)
6 weeks English (for IELTS 5.5 with no skill lower than 5.5)
We are accredited by the following organisations
At Heriot-Watt University we develop degrees that are relevant for the world of work. We work with Professional bodies and Institutes to gain appropriate Accreditations and Professional Memberships for your industry. Find out below how this degree aligns to industry.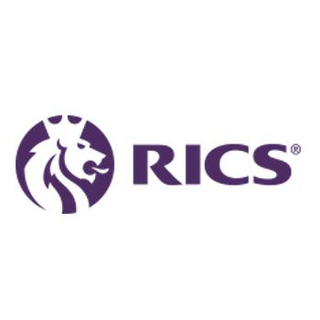 This graduate apprenticeship is fully accredited by the Royal Institution of Chartered Surveyors (RICS) meaning that apprentices are on a pathway to becoming Chartered construction professionals. Depending on the individual's career development, this is most likely to be through the Quantity Surveying and Construction pathway or the Project Management pathway.