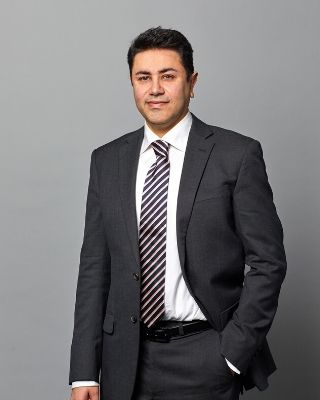 Ghavam Alborzi
Flow Assurance Lead Engineer, Wood
Ghavam lives and works in London as a flow assurance lead engineer with Wood. He graduated with an MSc Petroleum Engineering in December 2019.
Can you tell us about your current job?
I work for Wood as a flow assurance lead engineer. Wood provides engineering solutions and services to major and developing energy companies across the world. My role as a flow assurance engineer is to ensure the reservoir fluid can be delivered from wells to processing units such as platforms and storage vessels via the flowlines and subsea equipment in a safe and reliable manner. The challenges are preventing hydrate formation, managing wax and asphaltene deposition, and minimising severe slugging in flowlines in order to have a safe operation and start-up within the operating and design limits of the infield and export pipelines and equipment.
What was your experience of studying online?
It was a very enjoyable journey. Compared with my previous masters degree in chemical engineering, it was very engaging with more applied examples from industry. The learning environment was perfectly designed to engage with the lecturers/course leaders via the discussion board and follow-up webinars. The other advantage was having flexibility with the study time while working and being alongside the family.
What have you enjoyed about your MSc degree programme at Heriot-Watt?
The field development plan (FDP) project was very challenging but at the same time very enjoyable in that all the material we learned in the course modules had to be applied directly to develop an actual offshore field and present the plan in the form of an FDP. Given that the input data such as seismic and logs were taken from a real reservoir in North Sea, with the same level of complexity, the work was very challenging. However, there was a sweet sense of accomplishment on completion.
In addition to the knowledge that I gained during this master's course, I managed to increase my professional network which will undoubtedly bring more advantages in future.
What impact has the MSc degree programme had on you and your career?
This masters course has enabled me to better communicate with the subsurface team including geologists, reservoir and production engineers at different stages of the project and operation with the aim of specifying a more accurate definition for the design and operational limits of the flowline and subsea equipment, which subsequently results in a more stable and reliable production throughout the life of field.
What advice would you give to an online postgraduate student considering embarking on their studies at Heriot-Watt?
The Institute of GeoEnergy (IGE) in Heriot Watt University is a highly recognised world-class institute thanks to its research and industry-oriented programmes. Hence, the best advice would be to take this opportunity, study hard and build a robust foundation as the modules in the Petroleum Engineering programme are meticulously designed to be in line with the industry needs.
Qualifications
MSc Petroleum Engineering, Heriot-Watt University, 2019