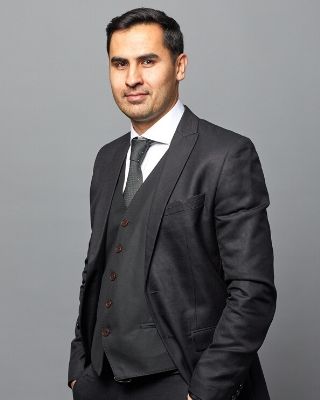 Serdar Bayramov
Petroleum Engineering Coordinator, Eni Turkmenistan
Serdar graduated with an MSc in Petroleum Engineering in December 2019. He currently lives in Birmingham and works at Eni Turkmenistan as a petroleum engineering coordinator.
Can you tell us about your current job?
I am a petroleum engineering coordinator at Eni Turkmenistan. Our company operates in mature onshore oil fields. I work six weeks on and six weeks off. I now live with my family in Birmingham, so fly between Turkmenistan and the UK.
What was your experience of studying online?
Studying online was not easy, especially with a wife and three children. It takes a lot of hard work, dedication and commitment. I was lucky because my family was very supportive. It was very challenging to divide my time between my family and studies. Having said this, the support from Heriot-Watt was amazing. I received a lot of feedback from the tutors, particularly when I couldn't find the answers on the Virtual Learning Environment (VLE) or through my peers. Feedback was provided quickly at all times. Also, communication and information on the VLE was very helpful. I recommend that online students read through it first because you find what you need on there most of the time.
What have you enjoyed about your MSc degree programme at Heriot-Watt?
I particularly enjoyed the courses: Production Technology and Reservoir Engineering. They are directly relevant to the work I do. I also get enormous satisfaction from regularly applying the knowledge gained through the degree in my work place. The whole experience has boosted my confidence.
What impact has the MSc degree programme had on you and your career?
Firstly, I achieved my goal of strengthening my theoretical knowledge in the fundamentals of petroleum engineering. Secondly, it has provided me with opportunities of progression in my petroleum engineering career. Because of its reputation, I believe my diploma will be particularly valuable with UK oil and gas related projects.
What advice would you give to an online postgraduate student considering embarking on their studies at Heriot-Watt?
Just go for it. It's worth every penny.
Qualifications
MSc Petroleum Engineering, Heriot-Watt University, 2019