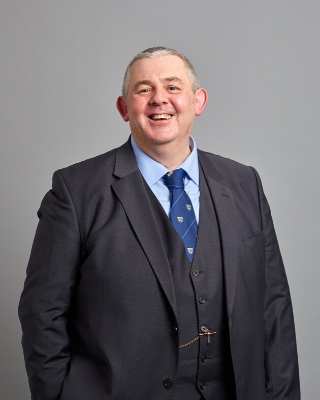 Robert Winters
Cost and Capital Allowances Consultant
Robert Winters graduated with an MSc in Renewable Energy Development in December 2019. Robert is a cost and capital allowances consultant with over 15 years of experience working in the commercial property sector.
Can you tell us about your current job?
I work for a firm of chartered accountants and business advisers in Edinburgh. As a member of the construction and property team within the firm, I advise clients on the availability of capital allowances and incentives in the UK tax system specific to construction and property. My role is to look at the costs related to the construction or acquisition of buildings or physical assets in order for a client to be able to claim tax relief. This includes anything from the construction of a new 12-storey office building or a small-scale hydro scheme to the purchase of an onshore wind farm or refurbishment of an existing hotel.
What made you choose to study an online Heriot-Watt degree?
I wanted flexibility more than anything, and by that, I mean the ability to continue working while studying. The course had to be able to fit into my lifestyle requirements, and that is exactly what it did as it allowed me to set and run my own programme of study.
What was your experience of studying online?
For me I can only describe it as excellent. The material I received was detailed and very well set out. The suggested further reading list at the end of each chapter of each module really helped with my learning and understanding of the subject matter. The support received from the course administration and academic staff at the Orkney campus was fantastic.
What have you enjoyed about your MSc degree programme at Heriot-Watt?
The gaps in my knowledge have been addressed in detail by the subjects covered in the course. I found the economics module particularly interesting as it rekindled my passion for the subject I studied during my undergraduate studies, which I also undertook at Heriot-Watt.
What impact has the MSc degree programme had on you and your career?
Both at a personal and professional level the MSc degree programme has not only equipped me with a greater knowledge of all aspects of the renewables sector but made realise what my own personal capabilities are and what goals I can achieve when I put my mind to it. I am sure my career will benefit from studying for an MSc in Renewable Energy Development and look forward to exploring new career opportunities.
What advice would you give to an online postgraduate student considering embarking on their studies at Heriot-Watt?
If the motivation and discipline are there then all you need to apply is the planning of how your studies will fit into your life. For me my studies were all about discipline. Being motivated, planning and disciplined then allowed me to enjoy my studies, which I did very much. An online Heriot-Watt post graduate degree ticks all the boxes for me in terms of professional and personal development.
Qualifications
MSc Renewable Energy Development, Heriot-Watt University, 2019