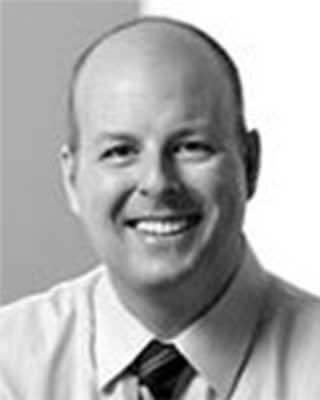 Andrew Marshall
Vice President, Investment Solutions
Andrew graduated from the MSc Real Estate Investment & Finance programme in 2014. He has worked with Standard Life Investments in Toronto since 2005 and is currently working as Vice President Investment Solutions.
Can you tell us about where you work and describe your role?
Standard Life Investments is a global leader in the development and sale of investment products for institutional and retail investors. My role centres on the marketing, sales and service of alternative investment products, particularly real estate.
Why did you choose Heriot-Watt and the programme that you studied?
There are very few recognised universities in Canada that offer this type of program. My connection with the Edinburgh-based real estate team within Standard Life Investments ensured my familiarity with Heriot-Watt. It was actually my supervisor in Canada who first put me on to the program specifically and suggested that I look into it further. I thought the degree would not only enhance my real estate expertise, but that it would provide me with more of a global insight into the property markets.
What was your experience of doing a degree at Heriot-Watt University?
I have only good things to say about Heriot-Watt and my program in particular. I found the courses challenging and relevant to what I do on a daily basis. The content of each course was tailored to suit the real estate discipline, i.e. macroeconomics as a subject, but specifically what influences property from a macro-economic standpoint. Coursework and projects centred on topics that were relevant and topical. Lectures incorporated current examples to help illustrate the point being made. I also found that everyone I dealt with from the University, whether it was academic or support staff, to be kind, courteous and helpful.
How has your degree helped you in your profession?
One of the reasons I decided to opt for the MSc Real Estate Investment & Finance programme was the fact that it is so unique in the Canadian marketplace. Most of my peers in the industry (and those trying to break into the ranks) have elected to pursue an MBA. My Heriot-Watt degree helps me stand out from the others. It underscores my commitment to the industry and highlights a specialist knowledge that only a program like this can offer.
Do you have any advice for students interested in working in your field?
Commercial real estate in Canada has become viewed as less of an alternative asset class and more mainstream in the recent past. The degree of sophistication amongst investors has increased at a steady pace. In order to truly excel, I think gaining a specialist's knowledge in such a unique asset class is a necessity. Gaining the credentials is imperative, but so is the need for developing a practical skill set. Finding a mentor who is willing to pass on their experiences is a must.
Qualifications
MSc Real Estate Investment and Finance, Heriot-Watt University, 2014