Why study Physics with us?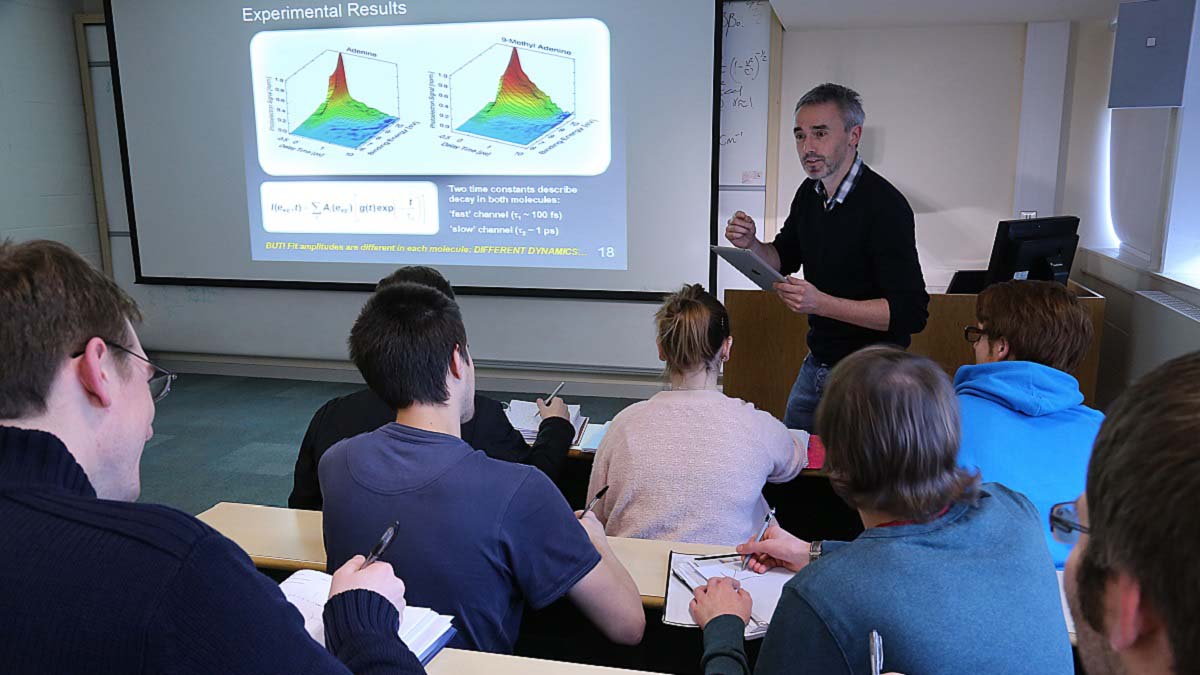 We're thrilled that 100% of Physics students who took part in the NSS Student Survey in 2020 were satisfied with their Heriot-Watt experience, making us number 1 in the UK (based upon the percentage of students who agree, or strongly agree, to the 'Overall Satisfaction' question in the survey).
This builds upon our strong returns in recent years, including the 2019 NSS which ranked Physics at Heriot Watt 8th in the UK – reflecting the excellent staff-student ratio and welcoming academic community which students studying physics will find at Heriot-Watt.
Innovative, award-winning teaching
The addition of the Open Lab was incredibly useful because it allowed us to create and see the physical phenomena for ourselves.
We pride ourselves in helping our students realise their full potential, and they recognise this. We have won major teaching awards at the University level, as voted by our students. Our most recent awardee was Dr Fabio Biancalana who, in 2019, was awarded the Graduate Teaching Award for the School of Engineering and Physical Sciences. This award was nominated by our graduating students and reflects his enthusiasm and his support for them in his courses.
Physics has a strong track record in the University's teaching Oscars, reflecting our enthusiasm in teaching physics, with previous winners including Prof. Dave Townsend (The Thinkers Award - Most Challenging Lecturer), Dr Jonathan Leach (Switched-On Award - Most Engaging Lecturer), and Dr Paul Dalgarno (Switched-On Award - Most Engaging Lecturer).
We are constantly innovating in our teaching. We recently created an open lab where our students can drop in and drive their optics experimental work at their own pace. We have devloped take-home experiments to allow our students explore the fundamentals of electronics in a hands-on manner to help support their learning and build their confidence in the subject. All of this is built upon in later years where project work explores interfacing real-world systems with computer control using industry standard approaches.
Friendly, informal atmosphere
The staff-student ratio in Physics was a key factor influencing my decision to study here. From my time here, I have found that most lecturers in the department maintain an 'open-door policy' so help and support is never too far away.
We have a closely-knit physics community at Heriot-Watt. Our staff are highly approachable and we have a good student-to-staff ratio which means we take a caring interest in each individual student.
The Physics Society at Heriot-Watt (run by our students) organises various events throughout the year which also bring everyone together. Some examples include a welcome barbecue; students-versus-lecturers bowling; an invited talk on the 'Physics of Dr. Who'; research lab tours and talks by the staff; a Christmas dinner; and plenty of other social gatherings.
Opportunities to do research in our labs
My projects ... were a fantastic motivation and gave me the opportunity to see cutting-edge research. This helped me shape my future decisions; to return to Physics at Heriot-Watt for research studies.
Our aim is to ensure that you use your degree as a springboard for your chosen career. Throughout your studies, we offer you various opportunities to do research in our laboratories and elsewhere.
Some of our students have pursued summer internships supported by prestigious scholarships from the Carnegie Trust, Ogden Trust and the Institute of Photonics and Quantum Sciences.
Individual projects are typically embedded in one of our research groups where our undergraduate students work alongside active researchers.
Industrial links
During my fourth year I worked in a small group on a project set by an external company, Selex ES. Other groups worked with companies including Holoxica, Adrok, the Science and Technology Facilities Council and ST Microelectronics.
As a physics student at Heriot-Watt, you will benefit from the many industrial collaborations and strategic partnerships that we have. Projects in later years frequently have an industrial partner that defines a problem to be solved.
Many of our graduates go on to work in high-tech industry and keep a close connection with Physics at Heriot-Watt, building collaborations and coming back to chat with our students about careers.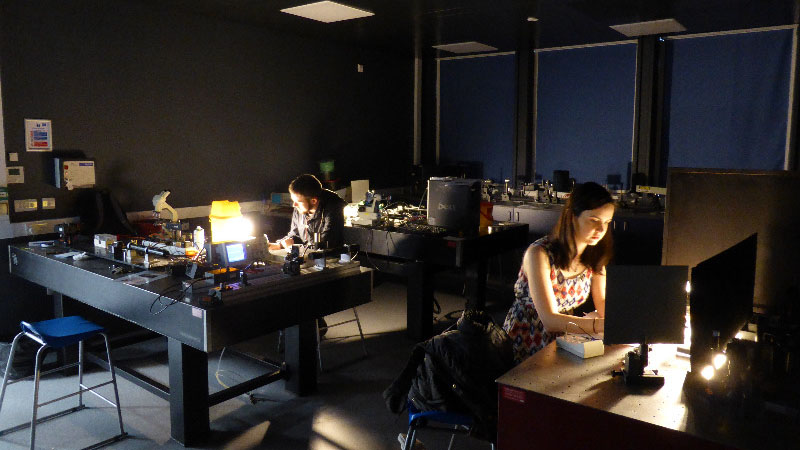 Our students benefit from a recent £640,000 investment in our physics teaching laboratories and study spaces.
Outstanding facilities
We have state-of-the-art teaching and research facilities. The University has recently invested over £640,000 for a new study space for our students as well as an industry-standard advanced teaching laboratory.
Significant investment also continues to be made in expanding and enhancing our research labs. You can take a virtual tour of one of our research laboratories, where quantum optics is being explored for a range of real-world applications.
Our beautiful and leafy campus is extremely well connected to Edinburgh city centre, and boasts impressive leisure and sport facilities. Come and visit us, and see for yourself!
Fully accredited by the Institute of Physics
Our Physics programmes* are accredited by the Institute of Physics (IOP). The IOP is the professional body that represents physics in the UK.
*For existing students on the Physics and Professional Education programme, this is accredited by the relevant teaching professional body, the General Teaching Council for Scotland, rather then the IOP.
Student experience
Don't take our word for it. Read about Stuart and Susan's experiences while studying physics at Heriot-Watt University and find out about the careers that our graduates have moved on to.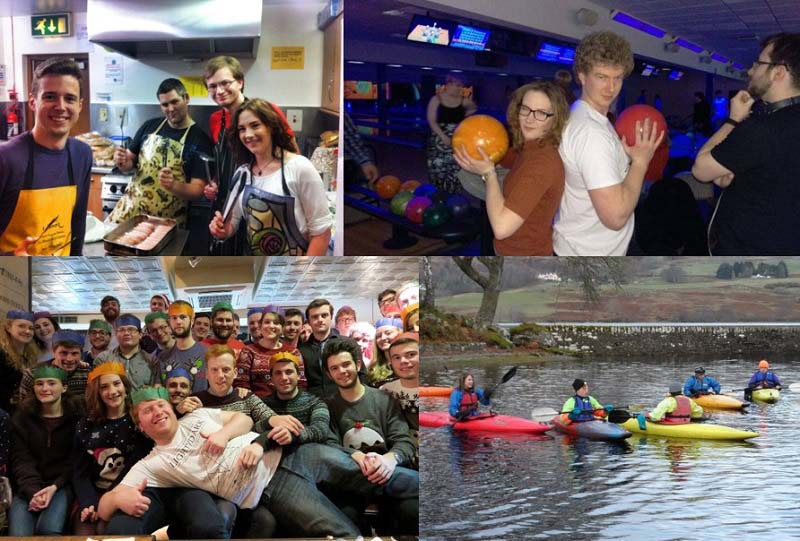 The Physics Society at Heriot-Watt (run by our students) organises various student-orientated events throughout the year which help to bring our students together.