Corto Pimenta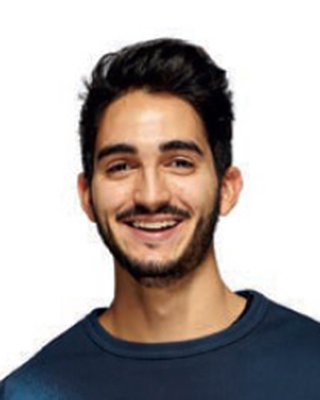 Corto, an exchange student from France, studied BA Fashion Marketing and Retailing in the School of Textiles and Design.
What appealed to you most about Heriot-Watt University?
I wanted to study fashion after my first two years of marketing studies in France. When I started to look at the different universities abroad for that type of course, Heriot-Watt University clearly appeared to be the destination I wanted: one of the top universities in the UK for fashion courses. In addition to that, I met an ex-student from Heriot-Watt who is from the same French university as me and she recommended Heriot-Watt to me because of its great resources, qualified teachers, and excellent group projects.
Do you feel your degree has prepared you well for a career?
It prepares you for any future work you will have in the industry as you have to organise, research, exchange, report, argue against each other, find compromises, to finally hand in your project in time,
which clearly reflects the environment every fashion student is going to be in after university.
How did you find the process of applying to and starting at Heriot-Watt?
It was quick and easy through UCAS. At the start of the course, I needed maybe two weeks to really accommodate myself to the language. But thanks to the people I met when I arrived for Freshers' Week (especially the Freshers' Helpers), who became friends, I didn't feel any barriers to go and talk to people. I really enjoyed the group projects, because I love to be surrounded by different people who are mixing their ideas together and to finally present a project in which everyone can recognise themselves.