Silje-Kristine Larsen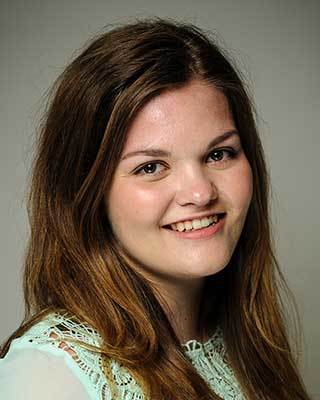 Sije, from the Norwegian University of Life Sciences, studied Business Management and Chemistry courses at our Edinburgh campus for a semester as part of the study abroad programme.
What appealed to you most about Heriot-Watt University?
I really wanted to study in Scotland and especially Edinburgh. Heriot-Watt had all of the courses that I needed to take to stay on track and the university is situated a bit outside the city centre so you get to enjoy both countryside and the city life in Scotland.
What tip would you give to a study abroad student thinking of studying at Heriot-Watt?
Be spontaneous, get to know people and explore. There is so much going on and the school and the student union offers something for everyone, everyday. Join a club or society or just try them out for free in the freshers week.
What did you enjoy the most about studying at Heriot-Watt University?
I like the way the classes and the semester are organised. There is a lot of group work so you get to know new people and you get new perspectives about different things. Over all the best part of studying here is all the people I have met, now I have friends in every continent!
How do you think studying at Heriot-Watt has helped you on your return home?
I have learned so much both in classes and by just talking and discussing with people from other countries about everything from cultural differences to politics and of course the Scottish accent (it's very unique!).
How do you think your time in Edinburgh will impact on your career prospects?
One of my goals studying abroad was to become fluent in English because it is so important in the engineering industry as you will be working with people from many different countries. My other goal was to be spontaneous. You will only have this opportunity once and it will forever change your life to the better. You get to see a lot of new places, meet a lot of new people and extend you network, experience maybe the most friendly culture in the world and drink the best beer!