Andy Wingrave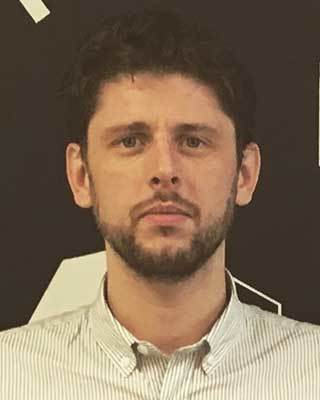 Campaign Manager (Asia Pacific), LinkedIn
Andy, who studied Business Management with Marketing in the School of Social Sciences, now works as a Campaign Manager (Asia Pacific) at LinkedIn.
What appealed to you most about studying at Heriot-Watt?
Unsure of where I wanted my career to go I did a self-assessment of what my skills and passions were, and decided that I wanted a career in Marketing. From there I compared degree courses available and decided on Heriot-Watt as my first choice. It also helped that I knew someone in the year above who gave me their textbooks for free!
Did your experience here live up to your expectations?
My experience at Heriot-Watt more than exceeded my expectations. It was a great programme, with great lecturers and tutors. On top of that I made some fantastic friends and developed my network.
What aspect of studying at Heriot-Watt has really made a difference to you?
The friends you make at University have the potential to shape your entire life. The friends I made at Heriot-Watt, through coursework, team exercises and in Edinburgh's many pubs and clubs have really shaped my life since. From having a ready-made network when I moved to London, to going to Poland for a friend's wedding last year – Heriot-Watt gives you the opportunity to meet people from all walks of life and cultures.
Has your degree helped you prepare for your chosen career?
Absolutely. Throughout the degree you may feel like some of the coursework is quite tough, and you'll soon realise that you can't be an expert in everything. However, there will likely come a point in your career when you'll look back at how the course prepared you for an important moment. That moment could be a big presentation or report for your manager. For me, it was presenting in front of 400 of my peers at LinkedIn – something that I could not have succeeded at prior to my journey at Heriot-Watt.