PhD Energy, Geoscience, Infrastructure and Society
The course
Delivery type

Day

Duration

3 years (full-time)

Intake date

Open enrolment

Location

Dubai
Contact
Contact

Heriot-Watt University Dubai Campus

Telephone

+971 4 571 7000

Email
Overview
The School of Energy, Geoscience, Infrastructure and Society has an inherently strong research culture with research students making a highly valued contribution to School's overall research profile.
The School is divided into three research institutes:
Institute for Infrastructure and Environment
Centre of Excellence in Sustainable Building Design
Institute for Social Policy, Housing, Equalities Research
Our research in Dubai is evolving, as is reflected by the PhD programmes we offer. Research students are presented with exciting opportunities to work in areas relevant to the academic community, research users and employers in the UAE and the Gulf region.
The School's portfolio of multidisciplinary research makes it an attractive destination for those seeking postgraduate research opportunities of direct relevance to the solving of real world problems in Energy, Geoscience, Infrastructure and Society.
Accreditation
Read more about the UAE Federal Accreditation.
Student profile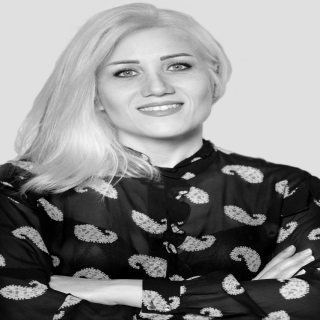 Heriot Watt is a well recognised university for its achievements in engineering and sustainability. I have also been invited to teach in EGIS and have been privileged to teach UG and Master's courses across Architectural Design, Project Management, and Architectural Engineering.
Research
PhD studies can be provided in the following thematic areas:
Architectural Engineering
Building Energy Performance
Dynamic Facades for Buildings
Building Scale Alternative Energy Systems
Building Stock Characterisation, Energy Performance and Intervention Studies
Innovations in Passive Cooling Strategies or Technologies
Building Scale Fuel Cells and other Hydrogen Based Energy Systems
Application and Development of Advanced Computational Fluid Dynamics to Building Performance Problems
Investigations into Building Services Systems as applied in the hot arid climate of the UAE and GCC region
Building Energy Use Behaviour Studies
Persuasive Technologies
Building Integrated Energy Harvesting Technologies
Construction and Facilities Management
Establishing criteria for evaluating contractors sustainability in construction
Performance measurement and management for facilities management companies
Quality risk management application in construction projects
Evaluation of Health and Safety management system in oil and construction projects
Evaluation of Environmental management systems for production of construction materials
Carbon emission management in building construction projects
Building Information Management
Passive house technology applications in Qatar
Life cycle costing analysis
Knowledge management
Sustainability in the built environment
Civil Engineering
Transportation Engineering (Dr. Olisanwendu Ogwuda)
Water & Environmental Engineering (Dr. Rabee Rustum & Professor Wael Mualla)
Structural Engineering (Dr. Mustafa Batikha)
Materials (Dr. Olisanwendu Ogwuda)
Sustainability in Civil Engineering (Dr. Rabee Rustum)
Research proposal
The research proposal (normally three to four pages) should contain as much as possible of the following:
Introduction or outline of the proposed topic
Statement of objective(s) and/or specific research questions
Summary of some of the relevant literature that supports the research objective(s)
An indication of the intended research methodology
An indication of the theoretical structure and/or conceptual outline
A provisional timetable of the major phases of the research process
Results expected from the research, e.g., practical value of the research or possible contributions to knowledge, policy or methodology. At this stage we are not looking for a definitive document but merely an indication that you have thought through most of the above issues. Please note that work submitted may be subject to screening using plagiarism software.
Entry requirements
Interested applicants should complete the online application form, selecting the 'PG Research' programme options marked as '(Dubai Campus)'.
If you have any questions about the application process, contact Jaya Sukhani (jaya.sukhani@hw.ac.uk).
Supporting documents
Applicants interested in our PhD opportunities need to submit the following:
Copies of full academic transcripts from all previous academic degree courses and copies of certificates for degrees already awarded.
Confirmation of funding source and/or confirmation of sponsorship/sufficient funds to pursue studies.
A detailed research proposal.
English language requirements
Where English was not the medium of instruction during previous education, applicants must demonstrate English language proficiency equivalent to IELTS 6.5. Other qualifications may also be considered.
Fees and funding
* All tuition fees inclusive of VAT
Scholarships and bursaries
See our range of degree entry, undergraduate, postgraduate taught and PhD scholarships and discounts.