The course
Delivery type

Weekday evenings and Saturday

Duration

1 year (full-time) / 2 years (part-time)

Intake date

September, January

Location

Dubai
Contact
Contact

Heriot-Watt University Dubai Campus

Telephone

+971 4 571 7000

Email
Overview
This Master's in Design Management programme has been developed for those already within a creative industry who are looking to gain core and relevant skills of business and management, as well as those in an established business environment looking to gain experience and knowledge in developing creative strategies.
Graduates will develop the knowledge to produce insightful projects and instigate problem-solving across all departments and stakeholders that support the product in areas of services, communications, technology, and brand entity.
Why study Design Management at Heriot-Watt University's Dubai Campus?
Design Management enables an organisation to confidently deliver innovative business strategy whilst producing innovatively designed products through creative teams and creative problem-solving.
It allows individuals to develop productive working cultures whilst remaining focused on the customer and staff journey, enabling businesses to acquire the strategy goals via effective design. It blends creativity, innovation, entrepreneurship and management.
Design Management develops skills for graduates, managers and executives responsible for making decisions about how design is used in the organisation for product development and associated departments.
What will Design Management students learn?
Students of Design Management undertake courses and gain knowledge in design thinking and process, sustainable design and management, design technology innovation, HR, marketing, project management and research methods – a blend of creativity, marketing and management considerations both within and outside the business entity.
Students will be able to research, identify and consider a customer journey and evaluate product value as well as translate operations across all departments and processes within the organisation.
Graduates can confidently utilise their new skills to articulate and engage with internal and external communications that stimulate all aspects of the business, including economic and financial factors, researched design innovation and adapting policies and procedures that ensure sound execution of the product.
Our graduates acquire a solid framework of skills allowing them to be a successful manager, balancing the creative and business strategies.
Who is Design Management for?
The Design Management programme is suitable to a multitude of disciplines and businesses including:
Those who wish to move from a creative input to a managerial role
Those who work within a traditional business environment looking to gain core skills on creative product development
Those who aspire to gain more in-depth knowledge on innovative products and thinking.
Accreditation
Read more about the UAE Federal Accreditation.
Student profile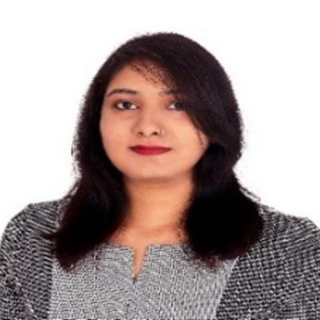 The MSc in Design Management programme has provided me with the opportunity to explore novel concepts in innovation and management and further develop my areas of interest.
Course content
Stage 1
E11DY Design Thinking and Innovation
E11ST Strategic Design
E11SU Sustainable and Design Management
Stage 2
E11RM Research Methodologies
E11CT Change Management
Optional courses
E11DI Design Technologies
E11UX User Experience Design
Stage 3
E11MM Masters Project: Academic Paper

Entry requirements
For MSc entry, a good relevant Honours degree (first or second class) or equivalent overseas qualifications will be considered. Given the clear practical element of the programmes, we will also consider non-graduate candidates holding less than a good Honours degree, or its equivalent, but with compensating qualifications or experience may be admitted to the Postgraduate Diploma programme. Transfer to the MSc will be possible later on if exams and course work are at MSc level.
To find out about the entry requirements for this programme, please send an email to dubaienquiries@hw.ac.uk
English language requirements
Where English was not the medium of instruction at secondary school, applicants must demonstrate English language proficiency equivalent to IELTS 6.5 (with all elements passed at 6.0 or above). Applicants who have completed secondary and tertiary education will need to provide documentary evidence. A minimum of one year full-time study in English will be required.
Fees and funding
* All tuition fees inclusive of VAT
Scholarships and bursaries
See our range of degree entry, undergraduate, postgraduate taught and PhD scholarships and discounts.