MSc Civil Engineering and Construction Management
The course
Delivery type

Weekday evenings and Saturday

Duration

1 year (full-time) / 2 years (part-time)

Intake date

September, January

Location

Dubai
Contact
Contact

Heriot-Watt University Dubai Campus

Telephone

+971 4 571 7000

Email
Overview
Modern civil engineering professionals often require an extensive understanding of construction management due to the strategic benefits it can bring to both individuals and project teams. As the industry becomes more competitive, organisations and their clients are increasingly demanding the combined time, cost and quality assurances that good project management practice provides. Furthermore, the industry now recognises that there is a need for engineers to gain specialist technical knowledge that complements their academic and professional background.
The MSc/Postgraduate Diploma in Civil Engineering and Construction Management provides students with a combination of courses designed to improve their knowledge and understanding of advanced civil engineering and modern construction management theory and practice.
January entrants
Students starting the programme in January should note that it runs full-time for 2 semesters (12 months) + dissertation (February to April, 3 months) (total 16 months), or part-time runs for 4 semesters (24 months) + dissertation (March to August, 6 months) (total 30 months).
Students enrolling for the January intake programmes are not required to be be on campus during the summer break.
Accreditation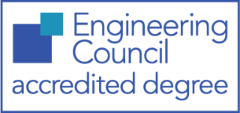 This degree is accredited as meeting the requirements for further learning for a Chartered Engineer (CEng) for candidates who have already acquired a partial CEng (BEng) accredited undergraduate degree. See the Joint Board of Moderators (JBM) for further information.
Read more about the UAE Federal Accreditation.
Student profile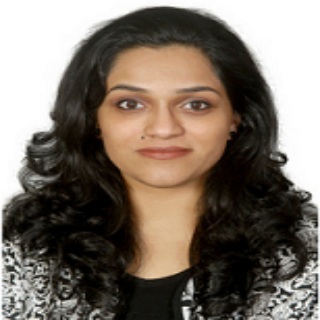 I strongly believe that this university has a great reputation for results and success and it must be attributed to the staff and set up.
Course content
The programme structure consists of eight optional taught courses (students choose a minimum of two Construction Management (CM) courses and a minimum of five technical Civil Engineering (tCE) courses).
The range of available taught courses are listed below. MSc students also complete an independent research project and dissertation.
Please note that the programme structure below is to illustrate the distribution of teaching and is subject to developmental change.
Semester 1
Project Management: Theory and Practice (CM)
Value and Risk Management (CM)
Ground Engineering (tCE)
Design and Analysis of Tall Steel Buildings (tCE)
Environmental Hydrology and Water Resources (tCE)
Sustainability in Civil Engineering (non-technical)
Semester 2
Project Management: Strategic Issues (CM)
Construction Financial Management (CM)
Water and Wastewater Treatment (tCE)
Water Supply System Analysis (tCE)
Urban Drainage and Water Supply (tCE)
Foundation Engineering (tCE); weekdays daytime delivery only
Plastic Analysis of Structures (tCE); weekdays daytime delivery only
Project and dissertation
After successfully completing the taught elements, MSc students embark on an independent research project that leads to the production of a dissertation. To qualify for the award of the MSc, the student must receive a pass mark for the dissertation.
Entry requirements
For MSc entry, a good relevant Honours degree (first or second class) or equivalent overseas qualifications will be considered. Given the clear practical element of the programmes, we will also consider non-graduate candidates holding less than a good Honours degree, or its equivalent, but with compensating qualifications or experience may be admitted to the Postgraduate Diploma programme. Transfer to the MSc will be possible later on if exams and course work are at MSc level.
To find out about the entry requirements for this programme, please send an email to dubaienquiries@hw.ac.uk
English language requirements
Where English was not the medium of instruction at secondary school, applicants must demonstrate English language proficiency equivalent to IELTS 6.5 (with all elements passed at 6.0 or above). Applicants who have completed secondary and tertiary education will need to provide documentary evidence. A minimum of one year full-time study in English will be required.
Fees and funding
* All tuition fees inclusive of VAT
Scholarships and bursaries
See our range of degree entry, undergraduate, postgraduate taught and PhD scholarships and discounts.