The course
UCAS code

H8AS

Duration

5 years

Location

Edinburgh

Delivery type

Full-time
This alternative route to the MEng Chemical Engineering is delivered in partnership with Forth Valley College. Students complete an HND Chemical Process Technology, which enables direct entry to Year 3 at Heriot-Watt University.
Contact
Contact

Course Enquiries

Telephone

+44 131 451 8250

Email
Overview
The 2019 NSS results placed Chemical Engineering at Heriot-Watt as 1st in Scotland, based on the average response across all questions submitted by students.
Our BEng or MEng in Chemical Engineering provides students with both the theory and practical application expected by industry. We have strong links with professional communities, allowing us to enhance the career prospects of our graduates.
Programme structure
Years 1 and 2: Forth Valley College
The course is delivered for the first two years at Forth Valley College, where you will study the fundamental principles of chemical engineering and chemistry. In the second semester of Year 2, Forth Valley College students participate in a design project at Heriot-Watt.
Years 3 to 5: Heriot-Watt University
Forth Valley College students will transfer into the third year of the Heriot-Watt BEng/MEng Chemical Engineering programme and follow its programme structure for the remainder of the degree.
Forth Valley entry requirements
The entry requirements for the Forth Valley HND are Scottish Highers BBC or equivalent. These must include chemistry and mathematics. Find out more about the partnership programme with Forth Valley College.
If you wish to apply for direct entry to first year at Heriot-Watt, please see our our main BEng Chemical Engineering or MEng Chemical Engineering course pages.
Application form
To apply for this combined programme, you can either apply via UCAS using the code H8AS or you can use the online application form for MEng/BEng Chemical Engineering at Forth Valley College.
Accreditation
The BEng (Hons) and MEng (Hons) Chemical Engineering are accredited by the Institution of Chemical Engineers (IChemE) on behalf of the Engineering Council, for the purposes of fully meeting the academic requirement for registration as an incorporated engineer and partially meeting the academic requirement for registration as a chartered engineer.
Student profile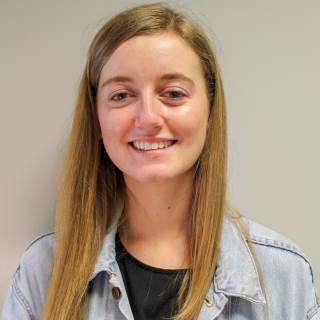 My personal tutor has been very supportive and really hands on, helping source placements and projects to make the most of my Royal Academy of Engineering scholarship funding.
Go Global
This course is currently only delivered at our Edinburgh Campus and there are no current opportunities to study at exchange partner institutions.
However, other Go Global opportunities may be available. Please contact goglobal@hw.ac.uk for more information.
Course content
Students on this partnership route enter at Year 3 having first completed their HND Chemical Process Technology programmes at Forth Valley College.
Year 3
Provides opportunities to analyse key operations in the industry, particularly the processing and separation of gases and liquids. In parallel, there are courses looking at chemical reactor theory, how processes are controlled and the prediction of physical behaviour. Material on Safety, Sustainability and Economics is consolidated in a group-based project.
Year 4
A central theme is the advanced analysis of key processing operations and their control. Specialist topics include Energy Efficiency, Safety and Sustainability. A group-based design project is also undertaken.
Year 5
MEng only
Specialist and core chemical engineering subjects are studied in this year, along with the extensive research project. A central theme is the enhanced design project, where students have the opportunity to demonstrate their skills in process design and commercial awareness.
Entry requirements
Year 1
Year 1 Scottish Higher BBC to include Chemistry and Mathematics
These entry requirements course refer to the partnership with Forth Valley College route only. You can see all our chemical engineering courses on our main chemical engineering subject page.
Year 3
HND a combined HND Chemical Process Technology from Forth Valley College.
Additional information
This course refers to a special partnership entry route only. If you are interested in studying a BEng Chemical Engineering or MEng Chemical Engineering and enter in Year 1 or 2, please refer to the main Chemical Engineering course page for details.
Fees
Tuition fees for 2020 entry (by residency status)

| Status* | Scotland |
| --- | --- |
| Fee | Paid by SAAS |
* Your residency 'status' is usually defined as the country where you have been ordinarily resident for the three years before the start of your course. Find out more about tuition fees.
Scholarships and bursaries
View our full range of undergraduate scholarships.