BEng (Hons) Chemical Engineering
The course
UCAS code

H800

Duration

4 years

Location

Edinburgh

Delivery type

Full-time
Heriot-Watt University has taught chemical engineering for over 50 years. The Times and Sunday Times Good University Guide 2022 ranked us 1st in Scotland and 3rd in the UK for chemical engineering.
Overview
The 2021 National Student Survey results ranked Heriot-Watt as 1st in Scotland and 5th in the UK for Chemical Engineering, based on students' overall satisfaction with our degrees.
The Times and Sunday Times Good University Guide 2022 ranked Heriot-Watt University as 1st in Scotland and 3rd in the UK for Chemical Engineering.
Our BEng in Chemical Engineering provides students with both the theory and practical application expected by industry. We have strong links with professional communities, allowing us to enhance the career prospects of our graduates.
Programme structure
Our BEng programme gives you a sound understanding of both the chemical and process engineering fundamentals that you need to become a professional engineer. In addition to a grounding in science, maths and engineering, our students acquire practical abilities that are highly sought after by industry.
The BEng in Chemical Engineering is a four-year degree which can include an additional 5th year of study, resulting in the programme becoming a more advanced MEng degree. You will choose which route to follow at the end of your 4th year, giving you the flexibility to decide which degree best suits your career ambitions.
Final year BEng students undertake a group-based design project that consolidates the subjects taught across the programme.
Facilities and labs
We have invested in our lab facilities to provide students with equipment of industrial standard found in industry. Our labs have a full range of services including modern cooling, steam and compressed air systems. Electronics and programming have been integrated into our teaching, with Arduino and Labview being used as graphical programming platforms. Students gain a basic understanding of electronics in the first two years to enble them to use these platforms.
Industrial placements
Students wishing to obtain a Diploma in Industrial Training (DIT) linked to their degree will be assisted to find suitable placements, which may be abroad. The 10-month placement takes place in the penultimate year of the programme and is supported by Chemical & Process Engineering staff. On successful completion of a DIT placement, students will be eligible to apply for professional registration as an Engineering Technician (EngTech TIChemE) with the IChemE and Engineering Council.
Strong links with industry
Our Industrial Advisory Board (IAB) is comprised of both alumni and company representatives, who provide input into the development of our degree programme. The involvement of the IAB ensures our programmes stay relevant to the needs of industry and that our graduates are prepared for the jobs of the future.
"The degree programmes in chemical and process engineering produce graduates who are ready to 'hit the ground running'. Students are exposed to external industry and the appreciation of where and how the theories fit in practice.
The involvement of the IAB brings real world knowledge and experience to the course. It provides graduates with a different perspective on the work they produce. In particular, the requirement to present final year group design projects to the IAB as a technical and commercial pitch, in competition with other groups, give the students a real flavour of what they can expect to face as they make their way in industry."
Andrew Scott | Business Development Director - LGE
Energy & Marine | Marine & Technology
Babcock International Group
Find out more about some of the careers our graduates have progressed to.
Chemical Engineering Research
96% of Heriot-Watt University's engineering research was classed as world-leading in the REF 2021 review, which ranked us 1st in Scotland and 3rd in the UK for engineering research through a joint submission with the University of Edinburgh.
The Institute of Mechanical, Process and Energy Engineering promotes excellence across our main research themes: Biomedical Engineering, Energy Harvesting and Conversion, Multiphase Flow and Digital Engineering. Heriot-Watt University is the leader amongst UK universities in promoting energy activities through its 'Energy Academy', a virtual centre which connects all energy-related research across the University.
Global College pathway for this degree
If you do not meet the entry requirements for this degree, have a look at Heriot-Watt Global College, where you can follow an accelerated pathway which will get you onto the second year of this degree.
Accreditation
The BEng (Hons) Chemical Engineering is accredited by the Institution of Chemical Engineers (IChemE) on behalf of the Engineering Council.* All students are provided with a student membership of the IChemE, which is paid for by the department.
*for the purposes of fully meeting the academic requirement for registration as an Incorporated Engineer and partially meeting the academic requirement for registration as a Chartered Engineer. Candidates must hold a masters or doctorate accredited as further learning for CEng to hold accredited qualifications for CEng registration.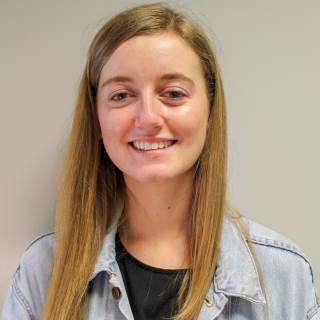 My personal tutor has been very supportive and really hands on, helping source placements and projects to make the most of my Royal Academy of Engineering scholarship funding.
Go Global
With Go Global, Heriot-Watt's global student programme, you can carry your studies to new places and experience new cultures, expanding your horizons on the way.
You'll discover what it means to be a true global citizen and emerge prepared for wherever your career journey will take you.
Course content
Year 1
Provides a general introduction to the subject, emphasising the role of basic mathematics and science. Courses introduce basic techniques and principles of chemical engineering including: Mass Balances; Basic Thermodynamics and Energy Balances. An awareness of professional and personal development forms a critical part of the teaching in this year.
Semester 1
Principles of Chemistry
Introduction to Process Engineering A
Intro to Engineering
Mathematics for Engineers and Scientists 1
Semester 2
Chemical Reactivity
Introduction to Process Engineering B
Introduction to Mechanical Engineering
Mathematics for Engineers and Scientists 2
Year 2
Important themes focus on an understanding of the movement of fluids, heat transfer and how materials behave. Principal components include Fluid Mechanics; Heat Transfer; Mass Transfer and Thermodynamics. A mini design project is also included.
Semester 1
Chemical Thermodynamics & Introductory Chemical Kinetics for Chemical Engineers
Fluid Mechanics
Industrial Chemical Processes
Mathematics for Engineers and Scientists 3
Semester 2
Thermodynamics
Heat Transfer
Process Design A
Mathematical Modelling for Chemical Engineers

Year 3
Provides opportunities to analyse key operations in the industry, particularly the processing and separation of gases and liquids. In parallel, there are courses looking at chemical reactor theory, how processes are controlled and the prediction of physical behaviour. Material on Safety, Sustainability and Economics is consolidated in a group-based project.
Semester 1
Process Control
Separation Processes A
Business Awareness, Safety and Sustainability
Chemical Reaction Engineering
Semester 2
Separation Processes B
Bioprocessing
Process Health and Safety
Multiphase Thermodynamics
Year 4
A central theme is the advanced analysis of key processing operations and their control. Specialist topics include Energy Efficiency, Safety and Sustainability. A group-based design project is also undertaken.
Semester 1
Sustainability, Health and Safety
Research Project A
Design Project A
Unit Operations A
Semester 2
Energy Generation and Utilisation
Reaction Engineering
Design Project B
Oil and Gas Processing
Discover Uni course data
Discover Uni provides data on each university's degree courses across a range of measures including student satisfaction, graduate jobs and salaries.
Employability
Work and study
This is what our BEng (Hons) Chemical Engineering students are doing 15 months after graduating:
65% are working
5% are studying
15% are working and studying.
Salary
The average salary of students 15 months after graduating: £27000
The average UK salary of students 15 months after graduating from a similar course: £28000
Jobs
These are the most common high skilled jobs students go into 15 months after graduating:
Engineering professionals
Information Technology Professionals
Entry requirements
Year 1
Standard entry requirements
Highers ABBB (including Mathematics and Chemistry at B)
A-Levels BCC - BBB (including Mathematics and Chemistry with one at B)
Int. Baccalaureate 29 points (with Higher Level Mathematics and Chemistry)
BTEC DMM (in relevant science including Mathematics and Chemistry)
HNC A in graded unit (in relevant HNC)
Minimum entry requirements*
Highers BBBC (including Mathematics and Chemistry BB)
A-Levels CCC (including Mathematics and Chemistry)
* Minimum: under our Fair Access Policy, we will relax our standard entry requirements for some Scottish students depending on their circumstances. Our minimum requirements will apply if you:
live in an area within the Scottish Index of Multiple Deprivation lowest 20% (SIMD20), or
are care experienced.
We can also make exceptions for some Scottish students with grades above minimum but below standard. Read more about our Minimum and standard entry requirements
Year 2
Advanced Highers BB (including Mathematics and Chemistry plus Highers ABBB)
A-Levels ABB (including Mathematics and Chemistry with one at A)
Int. Baccalaureate 33 points (with Higher Level Mathematics at 7 and Higher Level Chemistry at 6)
Appropriate HND AB in graded units (in relevant HND)
Global College Successful completion of Bachelors Degree Accelerator Foundation - Engineering and Science
Year 3
Entry to Year 3 is only available via our associate student partnership college route.
Additional information
This degree is also available through a Partnership Route at Forth Valley College.
For all years, applications are welcomed from holders of non-school qualifications, mature candidates and overseas students.
If you do not see your qualifications here please contact us at studywithus@hw.ac.uk
Intermediate 2 / National 5 / GCSE English and Mathematics are required for entry to all levels of our Chemical Engineering courses.
English language requirements
If English is not your first language, you will have to show us that your English is good enough to succeed on your course. Please refer to our English language requirements.
Fees
Tuition fees for 2023 entry

| Status* | Scotland | England / Wales / N Ireland / Rep of Ireland | International** |
| --- | --- | --- | --- |
| Fee | Paid by SAAS | £9,250 | £22,264 |
* Your residency 'status' is usually defined as the country where you have been ordinarily resident for the three years before the start of your course. Find out more about tuition fees.
** 'International' includes applicants from European Union countries who do not hold Pre-Settled or Settled status in UK. (This does not include students from the Republic of Ireland - see above). Read more about the application process for EU nationals.
Additional costs
You may incur additional costs in the course of your studies at Heriot-Watt over and above tuition fees in an academic year. Depending on your programme of study, these may include: protective equipment, field trips, professional memberships, studio fees, required course texts or other study resources.
Scholarships and bursaries
Featured scholarships
Bursaries for students from England, Northern Ireland or Wales
In addition to government loans and grants towards the costs of fees and living costs, we are offering generous financial support to attract and support eligible undergraduate students from England, Northern Ireland or Wales:
Heriot-Watt University Bursary (up to £3,100 per year)
View details

about the Heriot-Watt University Bursary
View our full range of undergraduate scholarships.