Mitigation of landslide risks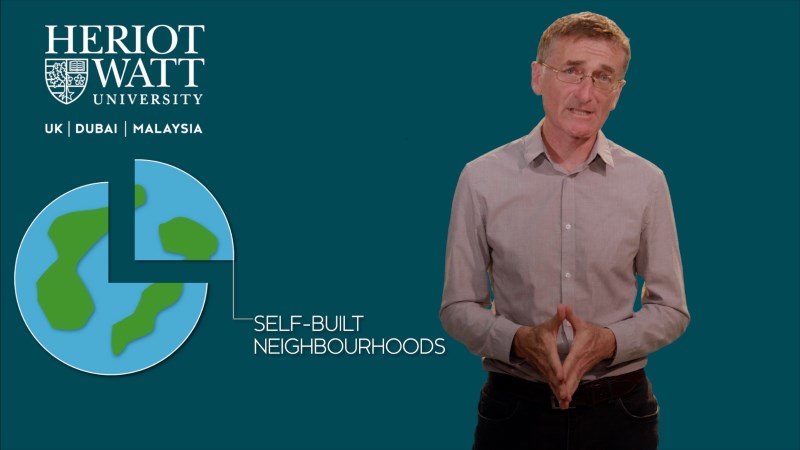 Slums and other informal settlements are particularly vulnerable to 'natural' hazards and extreme weather conditions, putting millions of lives at risk. Dr Harry Smith and his team are finding practical solutions to guard against resulting human tragedies before they happen.
Currently, over one-quarter of the world's urban population live in slums and informal settlements. Such settlements are vulnerable to the impacts of weather, climate change and 'natural' disasters.
As climate change worsens, deaths from landslides are predicted to increase. Dr Harry Smith, Director of the Centre for Environment and Human Settlements, in The Urban Institute at Heriot-Watt University, is leading a multidisciplinary team aiming to guard against these events before they strike.
Action research into community and local government approaches to managing environmental risk in informal settlements, has empowered communities in Latin America to participate in managing environmental risks that are intensifying due to climate change. This has improved the lives of over 1,393 households directly through neighbourhood mitigation plans and implemented works, and has benefitted over 714,000 inhabitants indirectly through municipal policies and regulations
It has led to policy reforms that address the connected environmental and social issues faced by vulnerable neighbourhoods; overcome barriers to cooperation between communities and local government; and improved the awareness, understanding and management of hazards such as landslides and floods, through environmental education, and mitigation and adaptation initiatives.
Smith and his team investigated the risks associated with informal settlements on hillsides in Medellin City, Colombia. The City is both lauded for having some of the world's most innovative urban design interventions in low-income areas, while also experiencing a growth in informal settlements and significant issues with landslides. There are approximately 44,000 households living in informal settlements in the Medellin Metropolitan Area that are currently at risk of landslides.
To mitigate against these risks, Smith and his team – Professor Gabriela Medero at the Institute of Infrastructure and Environment and Dr Soledad Garcia-Ferrari at the University of Edinburgh – partnered with the National University of Colombia, local consultants and a local community to find a solution to this problem that was both low-cost and easy to adopt by dwellers of informal settlements. Following interviews with the local people in a section of Medellin City called Pinares de Oriente, the team arrived at a solution that involves a monitoring system (using WhatsApp), low-cost mitigation works built by the community with technical support from the research team and open discussion between the community and local government facilitated by the researchers.
After understanding the motivations that led the settlers to set up dwellings on the mountainside (which often stem from a desire to escape armed conflict) and their perceptions of risk, the researchers worked with them to find the best places to set up the monitoring system. They then trained a community group to collect data and photographs, which the team receives on WhatsApp.
The team uses the photographs to look for early signs that a landslide is coming. Through this monitoring system, the researchers can identify areas where landslides are likely to happen before a deadly incident occurs, and then devise ways to mitigate against them.
"We are proud that our action-research has facilitated the reaching of an agreement between relevant local government agencies and Pinares de Oriente to establish an agenda to tackle the immediate risk of landslides in the community," says Smith.
The team went on to evaluate the use of community-based participatory monitoring and mitigation of landslide risk in two further communities in the city in Medellin, as well as in São Paulo, Brazil.
The overall aim of this important project is to develop bottom-up approaches to deal with landslide risks in a way that optimises collaboration between communities and relevant governmental bodies, as well as the collaborative use of 'hard' infrastructures, such as storm water drainage, and 'soft' infrastructures such as community-based researchers undertaking monitoring and community-local government working groups to jointly devise strategies.