Healthy Human Robot Interaction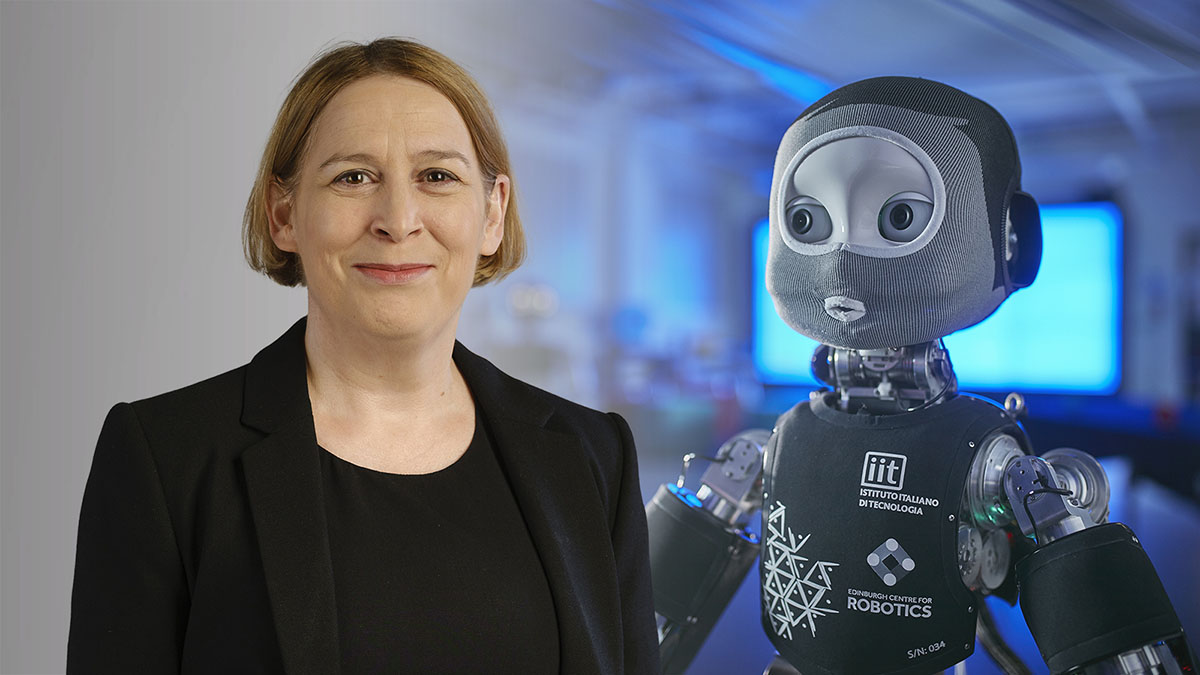 We are leading research in partnership with global industry, health and 3rd sector partners across the entire life-cycle, to provide innovative solutions to enable healthy ageing through assistive and robotic technology
Professor Lynne Baillie, is a Professor of Computer Science and Robotics and is a leading academic in the Human Robot Interaction Group in the National Robotarium.

One in 20 people over the age of 65 is affected by knee or hip osteoarthritis and the number is expected to quadruple in the next decade, with around one-third of adults over the age of 65 and half of all adults over 80 falling at least once a year. One in every 10 deaths is caused by stroke – the third most common cause of death in developed countries, exceeded only by coronary heart disease and cancer.

There is huge potential in providing innovative technology for pre and post-assessment, rehabilitation and to assist people, with 'internet-of-things' sensors and devices, in their homes as they age. Such innovation also has challenges. These include public concerns around trust, surveillance, privacy, security and the replacement of caring staff with unfeeling robots and devices.

Future research should focus on addressing these challenges to better align the interests of industry, health professionals, policymakers – and most importantly the public.
Real-world impact
Professor Baillie and her team have developed wireless and robotic systems which have created new opportunities for physical rehabilitation for people who have suffered a stroke, had knee-replacement surgery, have an over-active bladder or have suffered an injurious fall.
These devices have produced improved clinical outcomes for participants in the UK and the USA and have facilitated better interaction between patients and healthcare staff.
Read more about ITT Group's projects
Read more about all the research at the National Robotarium.