Transforming construction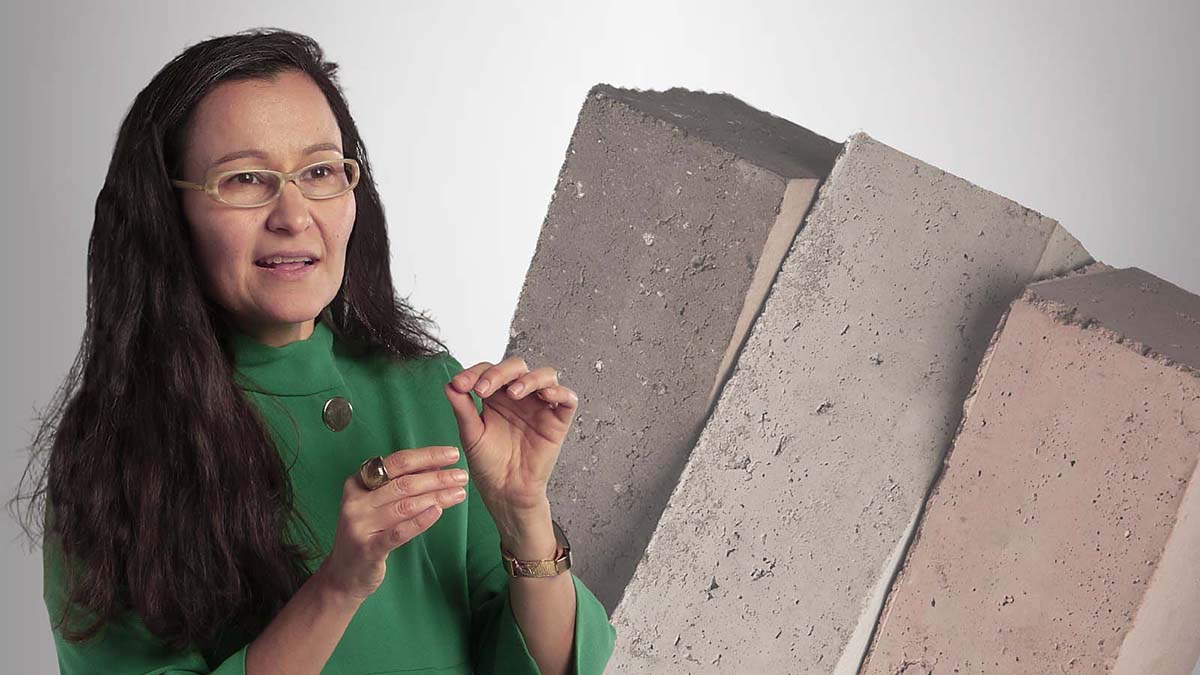 Our project has empowered local communities in Medellín and in São Paulo to better understand their territory and the processes that could cause instability and massively dangerous landslides.
The sustainability of construction and demolition has long been a research focus for engineer, and pioneer in sustainable construction, Professor Gabriela Medero. From award-winning research in South America to a revolutionary new product, her research is making a real difference for communities and potentially, to the environment.
Projects led in Columbia and Brazil by Professor Medero and Professor Harry Smith are helping some of the world's most vulnerable populations by safeguarding them from landslide threat.
Their multi-disciplinary team of researchers worked with local residents to monitor critical points in their neighbourhood, engineer emergency surface drainage solutions and identify early warning signs of a landslide. Continual hillside monitoring was achieved by inspiring and training 'community researchers' to use WhatsApp on their own mobile 'phones to gather data showing early signs of differential movement and water entry and exit points. Data analysis took place collaboratively with the community researchers.
The result of this international collaboration, shortlisted in the prestigious Times Higher Education Awards 2019, was a suite of low-cost mitigation solutions for communities to implement themselves, and to build capacity to negotiate future government input.
Real-world impact
From real impact in South America to a revolutionary product, developed here at Heriot-Watt. Professor Medero has created the world's first building brick made from 90% recycled construction and demolition waste. The K-Briq is unfired, producing a tenth of the CO2 emissions of a regular fired clay brick as well as requiring only a tenth of the energy to manufacture.
45% of total UK carbon emissions come from construction and 32% of landfill waste comes from construction and demolition. This unsustainability puts pressure on the UK's construction industry to meet targets of 70% of building waste to be recycled from 2020 onwards. In Scotland, up to 85% of bricks are being imported from England, and Europe, and Scotland continues to strive towards lower emission and higher recycling targets.
Ten years after the conception of her 'eco-brick', Professor Medero and co-founder, Dr Sam Chapman, have created spin-out company, Kenoteq. Supported by partners including Zero Waste Scotland, Scottish Enterprise and the Construction Scotland Innovation Centre, Kenoteq has seen a surge in interest from the construction sector and has invested in machinery to scale up production. K-Briq is set to be a key enabler in reaching emission and recycling goals.
K-Briq has been shortlisted in the Times Higher Education Awards 2020 STEM Research Project of the Year category. Winners are announced at the end of November.
Read more from our Future Makers
Related content:
Heriot-Watt spin-out secures funding for production scale-up
New materials from waste
STEM Research Project of the Year 2020