Applying Photonics Universally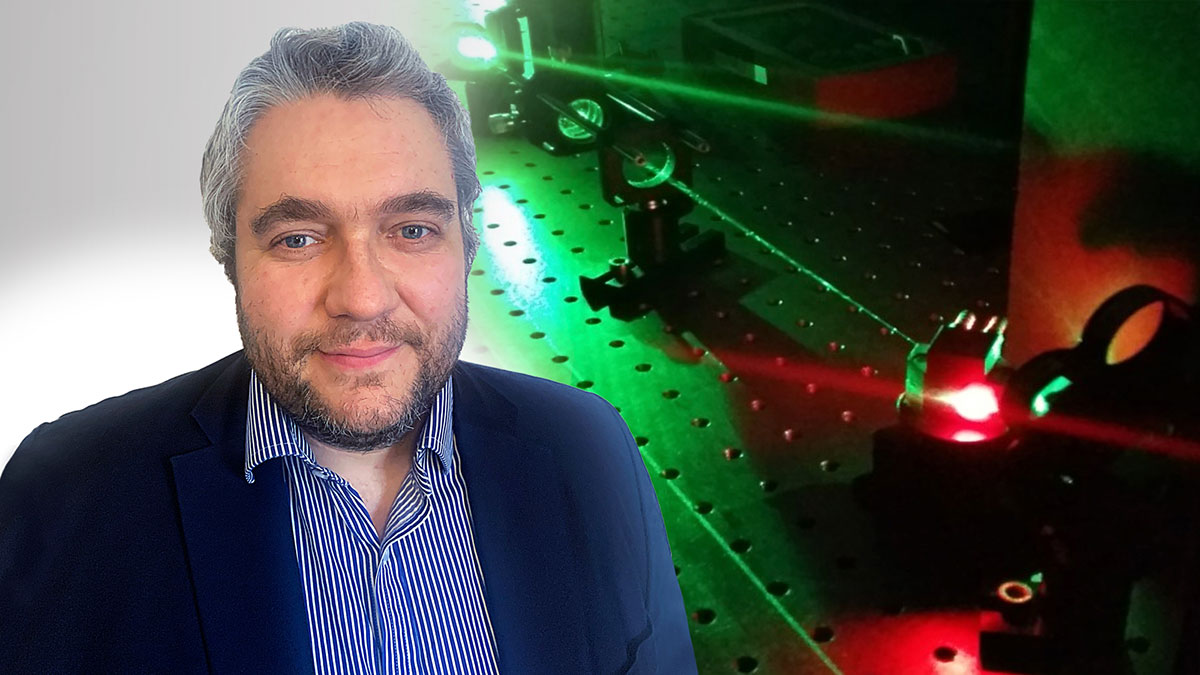 The application of photonics impacts a wide range of areas including astronomy, laser manufacturing, fundamental physics and medicine.
As Principal Investigator of several major photonics and biophysics projects, Professor Robert Thomson has received around £10M in funding, since 2010, from numerous sources including the EPSRC, STFC, EU, Royal Society and industry.
He is Principal Investigator of the £6.1M EPSRC Programme Grant, U-Care project, developing deep UV light technologies in collaboration with the Universities of Edinburgh and Bath for "Transformative Healthcare Technologies for 2050". Bringing together engineers, physical scientists, clinicians and biomedical scientists, U-care will investigate the potential of deep UV light to kill infection and to remove tissues with extreme precision.
He is a co-investigator on the EPSRC-funded project PROTEUS, an Interdisciplinary Research Collaboration that has secured over £13M in funding since 2013, and is aimed at developing photonic diagnostics for lung disease in critically ill patients.
He is also a co-investigator in the Medical Device Manufacturing Centre, jointly funded for three years to address prototyping and manufacturing challenges in the development of smarter and more cost-effective medical devices.
As head of Heriot-Watt's Photonic Instrumentation Group, Professor Thomson is leading a new consortium, including partners from the UK Astronomy Technology Centre (UKATC), the University of Arizona and the Max Planck Institute for Astronomy in Heidelberg, to make Edinburgh a world centre for astrophotonics. The project has received over £890,000 in funding from the UKRI Science and Technology Facilities Council to pursue two main areas of research including the development of new optical components.
Professor Thomson said: "We find ourselves at a point where conventional approaches to optical instruments like telescopes are reaching their limits. Astrophotonic technologies offer a route to circumvent these limits and help astronomers discover more about our universe."
Real-world impact
In addition to his academic activities, in 2010 Professor Thomson co-founded the laser-manufacturing spin out, Optoscribe, now supplying its products worldwide from its base in Livingston.
Optoscribe has developed unique technology for data communications, telecoms and mobile phone markets. This enables the production of high-performance glass products that connect optical fibres with arrays of emitters or receivers, where space is limited and high bandwidth connectivity is essential.
The award of a Science and Technology Facilities Council (STFC) Advanced Fellowship enabled Professor Thomson to conduct underpinning research that resulted in additional product lines being added and current research is ongoing into potentially disruptive technologies.
Read more about U-Care and MDMC
Read more about UKATC in News