Engaging Orkney Communities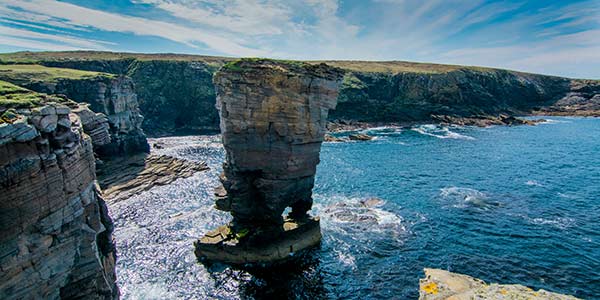 Researchers at our Orkney campus place community engagement at the heart of their research. Being based in Stromness, a strong fishing community, it is crucial for our researchers to work closely with the fisheries community to drive policy and societal change.
Through working with industry, charities, 3rd sector and communities, a Fishery Improvement Project (FIP) for the Orkney creel fishery for brown crab has been created, enabled access to markets that demand seafood products with high standards of sustainability and leading to enhanced livelihood in the Orkney isles.
Community workshops have been at the heart of these endeavours, with educational workshops designed for fishermen (Introduction to Sustainable Fishing) delivered in part by Heriot-Watts' Professor Kaiser through the charity Fishing into the Future.
Professor Jo Porter works both locally, with Stromness Museum and primary schools, and globally with communities in Indonesia. The Seagrass Superhero project, funded by North Isles Landscape Partnership, help raise awareness of important natural heritage in the North Isles of Orkney. In East Java, Indonesia, a collaboration with ITS Nopember University (Surabaya) is developing pilot projects with stakeholder involvement to help decarbonise local businesses particularly those involved with fishing and tourism activity.
Other Orkney based projects are engaging the communities in the route to Net Zero, including the REFLEX Orkney project, which seeks to interlink local electricity, transport and heat networks into one controllable, overarching system, digitally connecting distributed and variable renewable generation to flexible demand.