Creative Watts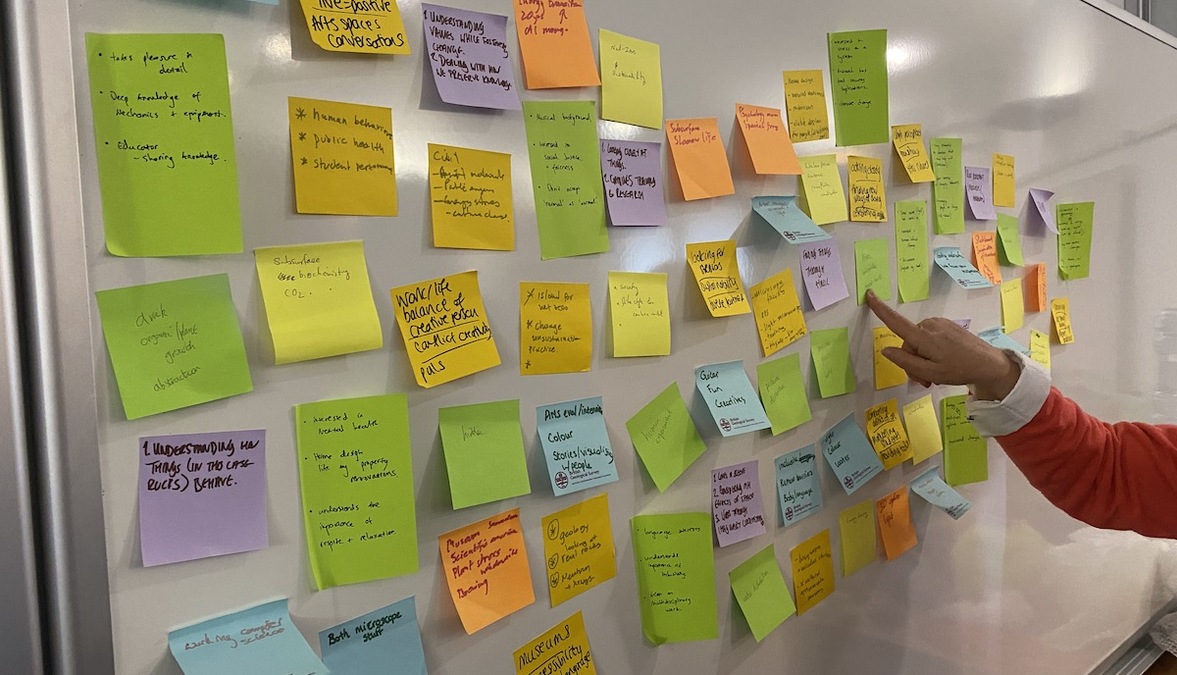 In 2022, Heriot-Watt University launched the new 'Creative Watts' programme, bringing together researchers and artists to create impactful engaging experiences for the public.
Successful applicants worked with independent creatives and artists to develop new and innovative partnerships, focused on engaging the public in research. The programme was open to researchers, research technicians and project managers from Heriot-Watt University, from post-docs to Professors with any level of and public engagement experience. During the half day workshop, attendees worked in cross-disciplinary groups with an artist to come up with innovative public engagement projects within cross-institute, multi-disciplinary teams.
Teams pitched their idea, Dragons-Den style, to a prestigious panel, with £2000 awarded to two successful groups to take their ideas forward.
The 2022 winning teams were:
Co-Creating music with children across Scotland in rural areas. Calum Baird (Songwriter), Julia de Rezende (EGIS) and Andrew Johnson (EGIS).
Museum of the Future. Sian Bevan (Storyteller), Min-Hsui Liao (SoSS), Alexander Ross (EGIS), Amir Jahanbakhsh (EPS)
The programme is funded by Heriot-Watt's Research Recovery Fund, which aims to support researchers who have been affected by the pandemic regain their research capacity, momentum and visibility.
If you have any further questions, contact the HW Engage team Engage@hw.ac.uk.