City and events guide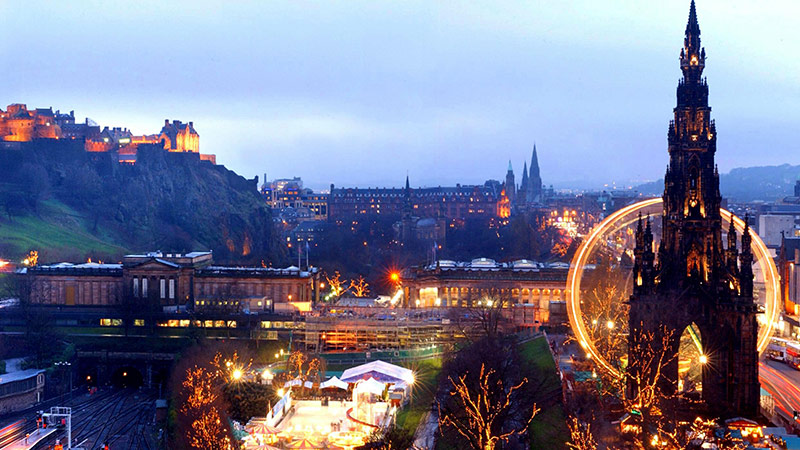 Edinburgh is a really lively city with plenty to see and do. It's a great city for cultural events with something happening every day of the week.
Whether it's music, film, theatre, comedy or the arts, you're bound to find plenty going on of interest.
Music
Edinburgh has some excellent music venues: you can catch established names at the Liquid Room, Corn Exchange and the Playhouse, or see local bands at the Bongo Club or Bannermans. At night the city buzzes with gigs and concerts, plus you'll find jazz bars, folk sessions and much in between.
Cinema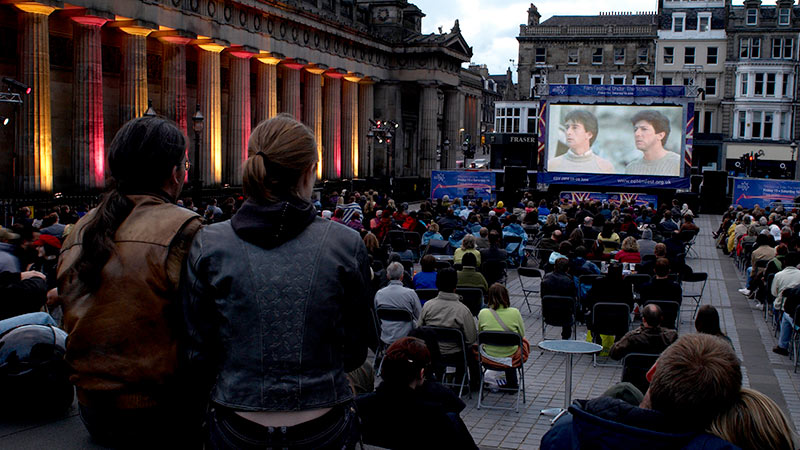 Edinburgh boasts a wide range of cinemas from multiplexes to independents. The Edinburgh Filmhouse is the main hub for the annual Edinburgh Film Festival and The Cameo is one of the oldest surviving cinemas in Scotland.
Theatre
The city has an abundance of theatres presenting a diversity of drama, performance, dance, opera and comedy. From Shakespeare to new Scottish writing, ballet to contemporary dance and opera to West End musicals, there is something for everyone.
Galleries & museums
Edinburgh is home to some of Scotland's most important national galleries and it's easy to see a huge diversity of art in the city. There's also a number of museums including the National Museum of Scotland.
Festivals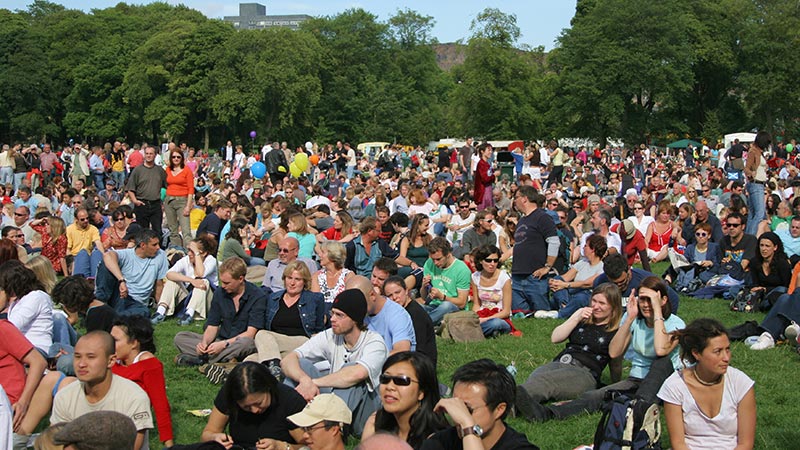 Edinburgh is a city of festivals. The world renowned Edinburgh International Festival and Edinburgh Fringe Festival take place every August, but the city hosts many others, including the Edinburgh International Science festival, Edinburgh Book Festival and the Edinburgh Film Festival.
Hogmanay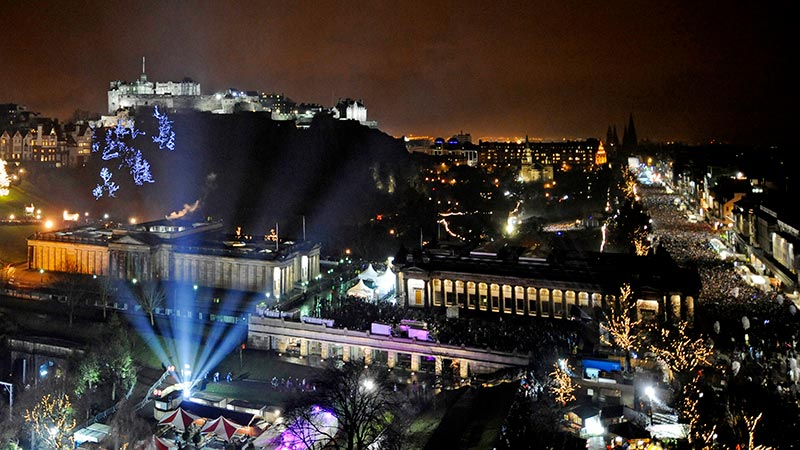 Edinburgh's Hogmanay celebrations are possibly the greatest celebration of the new year in the world. Encompassing concerts, events and spectacular fireworks, the celebrations take place over a number of days each year.
All images credited to Inspiring Edinburgh.
Key information
Key fact
During the summer festival season, the population of Edinburgh increases to over 1 million. Overall, more than 4 million people attend Edinburgh's 12 largest annual festivals