Postgraduate Centre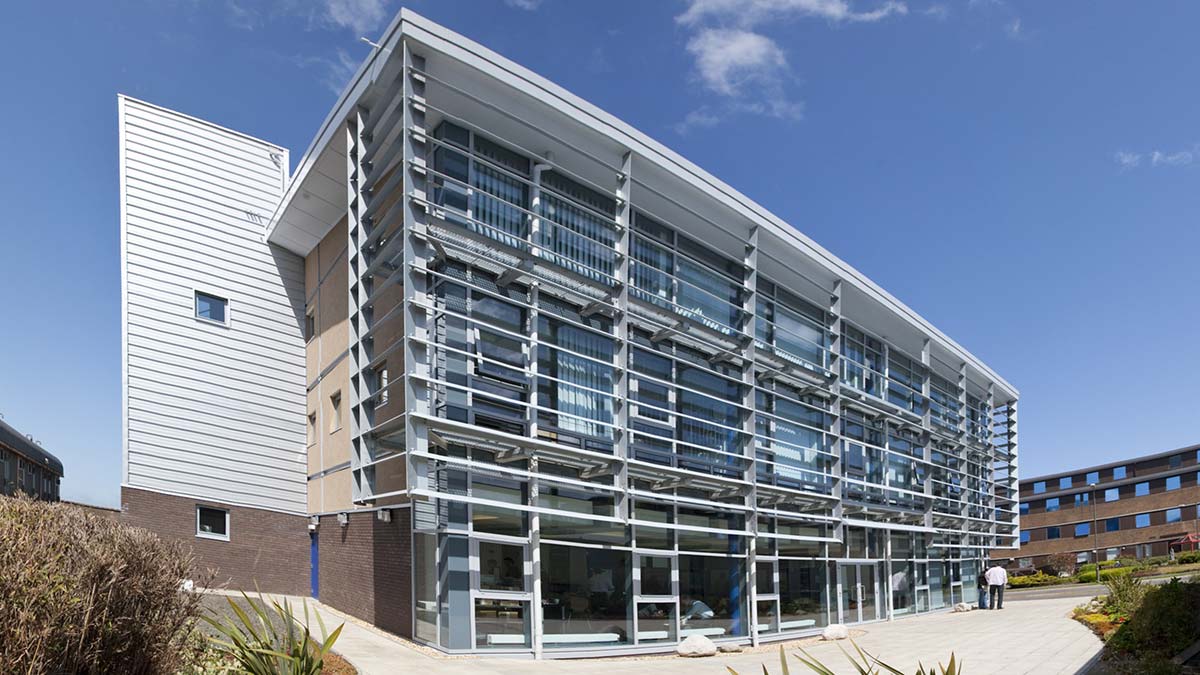 Our £7m Postgraduate Centre provides a state-of-the-art facility for our 2,500-strong community of postgraduate students across the University.
The Centre, designed by Hypostyle Architects, brings together postgraduates from all areas, encouraging a multi-disciplinary approach key to the University's Strategic Plan.
Facilities
The three-storey landmark building houses the Cairn Auditorium, a 150-capacity lecture theatre and two additional lecture theatres. Each seat is power and data equipped.
Seminar rooms, study and social zones are well equipped and provide postgraduate taught and research students, professional and academic colleagues across campus with video conferencing facilities and wi-fi communications. These high-tech spaces accommodate tutorials, researcher and staff training sessions, and are ideal for multi-site lectures, workshops, master classes, and as break-out areas for the lecture theatre.
The Centre also seeks to encourage social networking and so provides postgraduates and research associates with an open communal space on the top floor offering spectacular panoramic views of the local area.
There are also self-catering facilities, the Da Vinci's cafe for staff and students from around the University, and study spaces for small groups or individuals.
Industrial and commercial collaborations
Heriot-Watt leads the way in providing a central forum for networking and expanding collaborations with industry and commercial sectors.
This approach, with an emphasis on entrepreneurship and vision, is key to the involvement of Cairn Energy who provided generous sponsorship for the construction of the Centre. The Edinburgh based oil and gas exploration and production company has also funded a Programme Co-ordinator to promote innovation and enterprise activities within the student community.
The Centre for Academic Leadership & Development, involved with the professional development of researchers, students and staff, is also housed in the Postgraduate Centre and regularly make full use of the technologies and spaces available