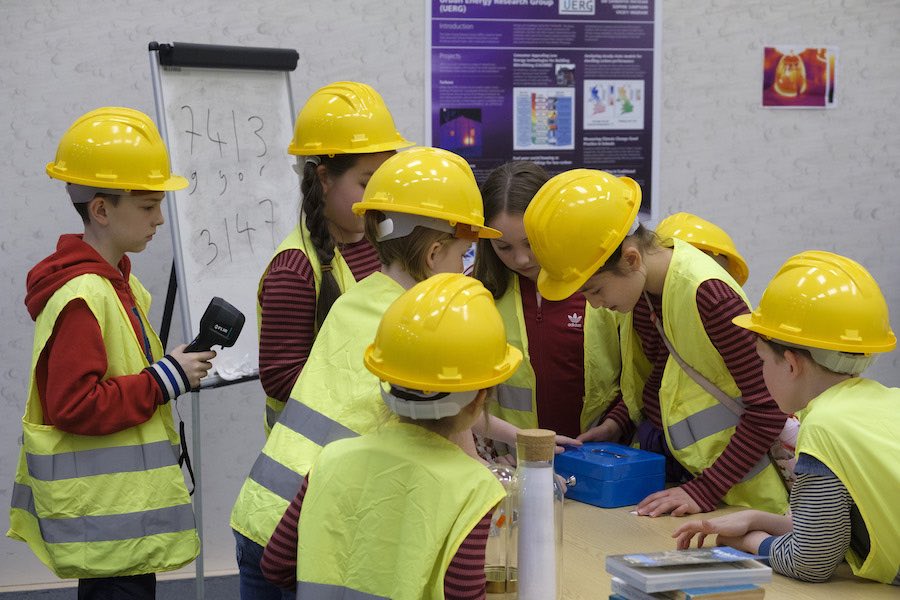 The Lawn
You are looking across the lawn to the University's Main Library. The library's Search Room lets you look through the huge range of records and images about the historic communities around the Edinburgh campus.
Yes, they have a lot of books and places for students to study, but did you know the library also has a museum? The museum tells the story of Heriot-Watt from the beginning, including when campus used to be in Edinburgh's Old Town.
Although today we are a global university with campuses across Edinburgh, Orkney, Galashiels, Dubai and Malaysia, did you know that initially the institution was a much more modest size, located in town and giving merely two evening lectures a week in rented rooms?
Heriot-Watt was initially established in 1821 as the Edinburgh School of Arts, the world's first mechanics institute. Initially the only subjects offered were mathematics and the physical sciences, both of which were of course very male dominated. Yet today our programmes span a broad range of subjects, attracting a local and international audience for research and study alike. Heriot-Watt was granted university status in 1966, and two centuries of innovation have led to what is today a unique international institution with campuses in the UK, Dubai and Malaysia.
The sunken garden may be a great place to roll down, but geographical features like this can cause all kinds of problems across the world. One of our areas of research is looking at the impact of human settlements in areas that are of risk of landslides. Currently, over one-quarter of the world's urban population live in slums and informal settlements. Such settlements are vulnerable to the impacts of weather, climate change and 'natural' disasters.
Our researchers are working with local communities across the world to guard against these events before they strike.
Research Bite
Find out more in this Research Bite with Professor Harry Smith. His research examines human settlements in the rapidly urbanising world, mainly looking at planning and housing (with a particular focus on Latin America), and working with communities to ensure new settlements address the needs of the people who will live there.
How do we reduce the risk of landslides?
Learn more about landslides, and recreate your own!