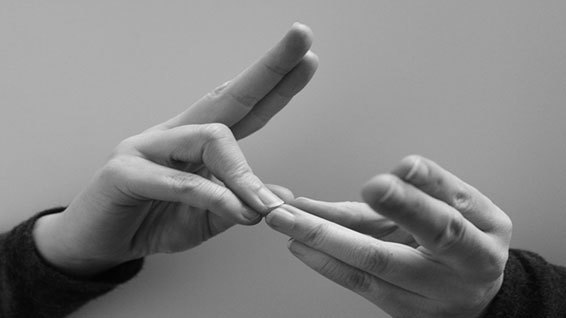 Henry Prais - Languages and Intercultural Studies
You are now at the Department of Languages and Intercultural Studies. Researchers in this department focus on language translation and interpreting, as well as intercultural studies. This means topics such as living cultural heritage - the ways of living developed by a community and passed on from generation to generation, including customs, practices, places, objects, artistic expressions and values.
Researchers here look at how the words you use (not just the language you speak in), can tell other people about where you grew up and who you grew up with.
We also have pioneering research in British Sign Language (BSL). This involves studying the many issues and accessibility barriers faced by Deaf people across society. Did you know that BSL was only given state recognition as an independent language in 2003?
Our research has helped to make sure we have and will continue to keep enough BSL interpreters in Scotland.
Research Bite
Find out more in this Research Bite video highlighting Professor Jemina Napier's research. She is an expert in sign language and intercultural communication, whose research has enabled Deaf people to navigate the legal system in the UK and Australia – and become jurors.
How are we helping deaf people overcome barriers?
Learn how to sign your own name and give this finger spelling activity a try.