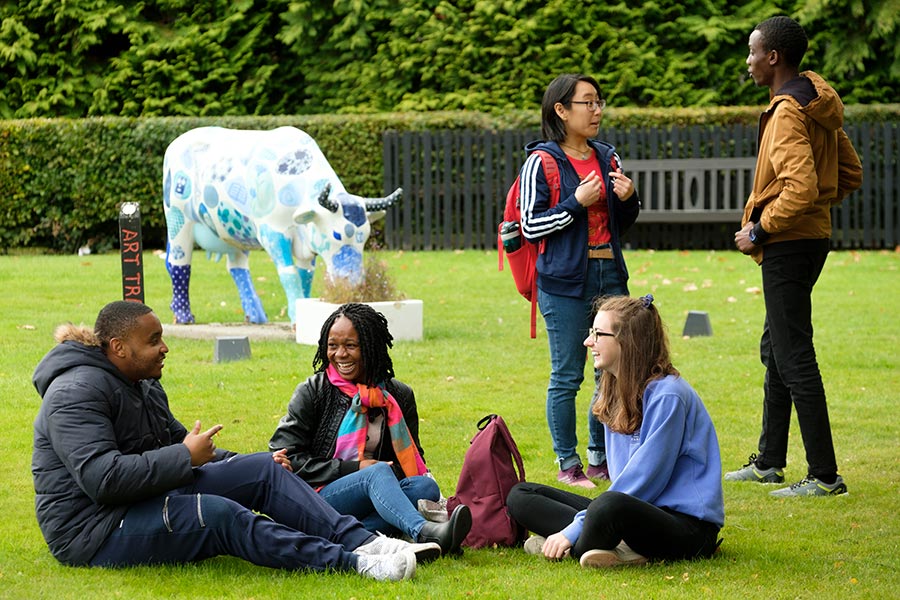 The Clever Cow
Heriot-Watt's Clever Cow grazes outside the main reception of the University, after its travels as party of Cow Parade, the largest and most successful public art event in the world. Capturing the hearts and imaginations of millions worldwide, Cow Parade travels to exciting cities around the globe, and in 2006 was right here in Edinburgh.
The City of Edinburgh was delighted to take part and host its largest ever public art exhibition for charity. For three months in 2006, visitors to the city could follow the Cow Trail through its buildings, streets and public places, experiencing the creativity and passion of the Edinburgh artistic community. Heriot-Watt was delighted to join in the experience and our cow, Watt a Clever Cow, designed by staff and students in the School of Textiles and Design, happily grazed in Edinburgh's Festival Square. Our sponsored cow now lives on campus for all to enjoy.
Share your thoughts and help us improve!
Thanks to everyone who took part in the trail. To allow us to improve and develop the trails, and other activities at Heriot-Watt, please fill in our online feedback form. Every completed online form will be entered into a prize draw to win £100 in high street vouchers.