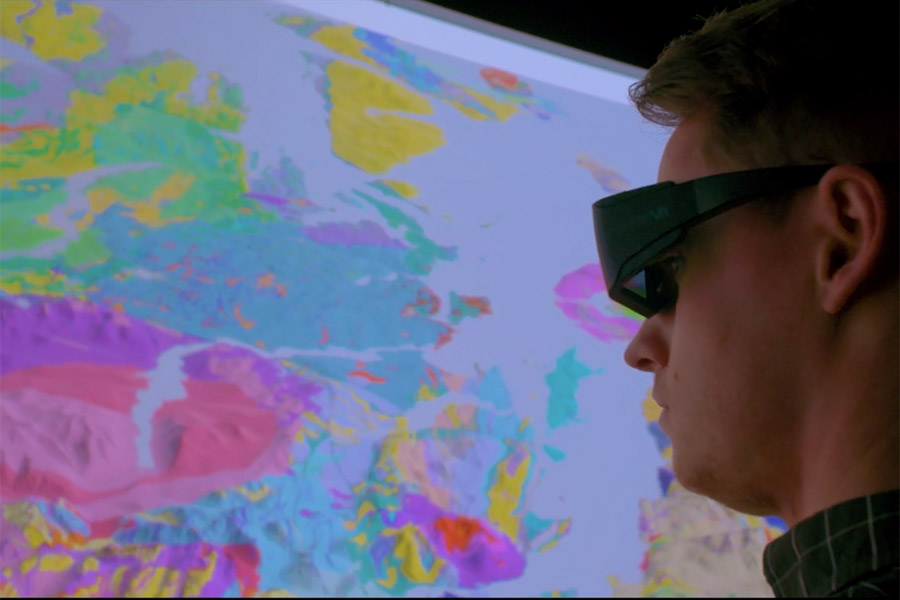 Lyell Centre
The Lyell Centre is a purpose-built facility home to the British Geological Survey and Heriot-Watt University researchers, studying both Earth science and marine science. Research here examines the climate, life in the ocean and on the ocean's surface, energy and ecosystems, as well as our environmental impacts. How has climate changed over the millions of years and what might happen in the future? Scientists focus on ways we can minimise human impact on the environment and how things such as fisheries (places where fish are bred for sales purposes) can be more sustainable - meaning that we can still enjoy a tasty fish supper, but only by making sure we farm fish in an environmentally friendly way!
Researchers explore a broad range of fields, including the impact of plastic pollution in the ocean, and the consequences of deep-sea mining in the Pacific Ocean. As well as the deep-sea depths, researchers also survey the Earth's surface - investigating ways in which deforestation contributes to climate change. They think of ways we can trap more carbon underground, to prevent it from rising and causing holes in the ozone layer.
A core part of Lyell research explores how marine organisms will be affected by climate change, studying everything from microscopic plants to coral reefs, to seabirds. Vital research into our ecosystems across the land, sea and underground explores how we can keep things in perfect balance, ensuring a healthier planet for the future.
Our researchers also investigate protection from natural hazards such as flooding. They work out ways to predict coastal flooding, and how we can introduce new flood prevention schemes to keep populations safer.
Research Bite
Find out more in this Research Bite with Assistant Professor and Lyell Research Fellow Ryan Pereira. His research focuses on how water, carbon and nutrients move between the land, ocean and atmosphere and how this might be affected by climate change in the future
Why are we tracking carbon?
Explore more from the Lyell Centre
Build your own wind car - a fun activity for kids of all ages to learn about the science of wind