Delivery type

Graduate Apprenticeship

Duration

4 years

Degree Qualification

BSc (Hons)
Contact
Overview
Challenging global market conditions continue to dominate the building and construction industry. Key to success are skilled employees, who can manage complex construction project issues, a rare resource nowadays.
The graduate apprenticeship programme is open to new or existing employees in Scotland of all ages and consists of 20% academic learning and 80% work-based learning.
This graduate apprenticeship programme develops high-quality employees capable of playing key- and leadership roles in leading organisations across the construction industry, general contracting and consultancy.
The Construction and the Built Environment GA is aimed at employment in the areas of Architectural Technology, Building Surveying, Construction Buying and Procurement, Construction Management, Estimating and Tendering, Facilities Management, Planning and Development, Programming, Project Management, Property Surveying, Rural Surveying, Valuation and Quantity Surveying.
Graduates' skillset
The Construction and the Built Environment degree is designed to produce graduates with:
competence in project and delivery management including the knowledge, skills, and professional competences necessary to begin practice as a professional in the construction and the built environment sector.
competence in the valuation of land and property (applies to those within the land and property sector only)
An understanding of appropriate solutions around the principles of design and technology
the ability to reconcile conflicting project objectives, finding appropriate solutions which recognise, cost, time, quality, life cycle aspects and sustainability
the ability to learn new methods, and technologies as they emerge and appreciate the necessity of such continuing professional development
Apply and understand relevant laws – describe standards, regulations and their consequences across the sector
an understanding of business management concepts, such as data management, business finance and business strategies
the ability to confidently work both as an individual and part of a team to develop and deliver solutions within construction and the built environment
an understanding of the importance of applying negotiation, effective work habits, leadership, and good communication with stakeholders
the ability to take responsibility for obligations for health, safety, welfare environment and quality issues
Understand the need for and maintain a commitment to a high level of professional and ethical conduct, recognising obligations to society, the profession and the wider environment
The primary focus of the Construction and Built Environment graduate apprenticeship programme is on developing the knowledge, understanding and skills outcomes sought by employers.
Design and technology
Technology of buildings including materials
Principles of design & construction
Detailed pathology of buildings and the related defects, causes and remedies
Sustainability
Business management
Law
Data Management
Business finance and accounting
Business strategy and management
Project and delivery management
Measurement
Project management
Project planning
Project execution
Project risk assessment and management
Commercial management
Valuation of Land and Property (this outcome applies to those within the Land and Property sector only)
Professional practice
Comply with overarching professional standards
Exercise responsibilities in an ethical manner
Maintain current awareness of sustainability and environmental considerations
Maintain sound theoretical understanding of current and emerging professional practice
Apply knowledge of health, safety, welfare, environment and quality
Personal and interpersonal
Communications
Personal attributes
Professional attributes
Team working
Internationally renowned as a leader in construction research and education, we offer your employees the vital skills versatility required by an increasingly dynamic industry. Our active links with the construction industry ensure a high-quality education that is firmly grounded in the real world.
We are accredited by the following organisations
At Heriot-Watt University we develop degrees that are relevant for the world of work. We work with Professional bodies and Institutes to gain appropriate Accreditations and Professional Memberships for your industry. Find out below how this degree aligns to industry.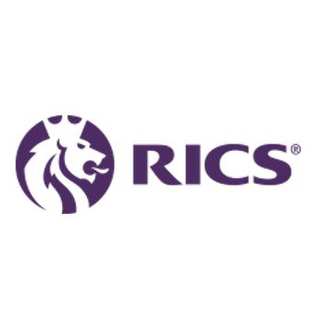 This graduate apprenticeship is fully accredited by the Royal Institution of Chartered Surveyors (RICS) meaning that apprentices are on a pathway to becoming Chartered construction professionals. Depending on the individual's career development, this is most likely to be through the Quantity Surveying and Construction pathway or the Project Management pathway.
Register your interest in Graduate Apprenticeships
Places are in high demand, and offered on a first come, first served basis to qualified employees – so please register your interest right away.
If you are an employer, please complete the contact form to our GA team and we will contact you to discuss a detailed plan for your company.
If you are already working, ask your manager to get in touch with us by completing this web form.
If you are looking for an employer who could employ you and put you forward for the GA programme, you can find vacancies with current partner companies.