Our Malaysia Campus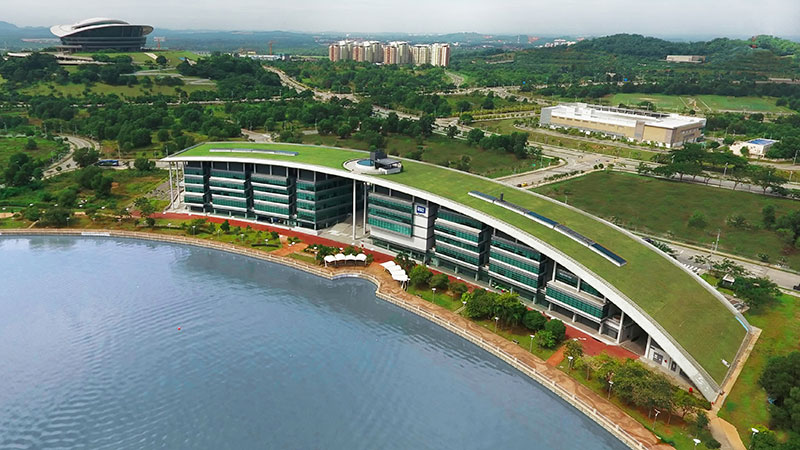 Our Malaysia campus, located at Putrajaya, 25km south of Kuala Lumpur, the campus is situated in a stunning lakeside location of 4.8 acres. The striking building design reveals itself within the landscape, from beneath a living glass roof. Located in a fantastic area, part of Putrajaya Lake's 'green continuum', the building is consciously designed with the environment in mind. The University provides access to four modern halls of residence nearby in Cyberjaya.
Malaysia, truly Asia is a country divided into 13 states and 3 Federal Territories and offers many historic areas (Penang, Malacca and Borneo to name but a few) that bears testaments to the rich diversity of the country's past, with unique cultures and a series of festivals being celebrated by our multicultural community. These celebration lends colour to the calendar, with bright festivals peppering the year for both locals and tourist to observe and enjoy.
Malaysia is a developed country and a popular destination to migrate to. The cost of living is relatively low with excellent health care facilities and international schools to choose from. Easy access to a variety of international food, and friendly people sums it all up as 'THE' place to work.
Malaysia benefits
Relocation allowance for international staff who are recruited from outside of Malaysia
Access to the Employees Provident Fund which provides financial security to its members, especially after retirement
Medical insurance for employee, and where applicable for children up to the age of 18 (or 23 if in full-time education) and non-working spouse
Work permit, if required
43 days annual leave including public holidays
Parking available on Campus
Eligibility to work in Malaysia
To work in Malaysia you are required to obtain an approved Expatriate visa prior to starting employment in Malaysia. We will make the necessary arrangements for your work permit with the Malaysian Immigration Department once you have signed your contract of employment.