Chancellor and Pro-Chancellor appointments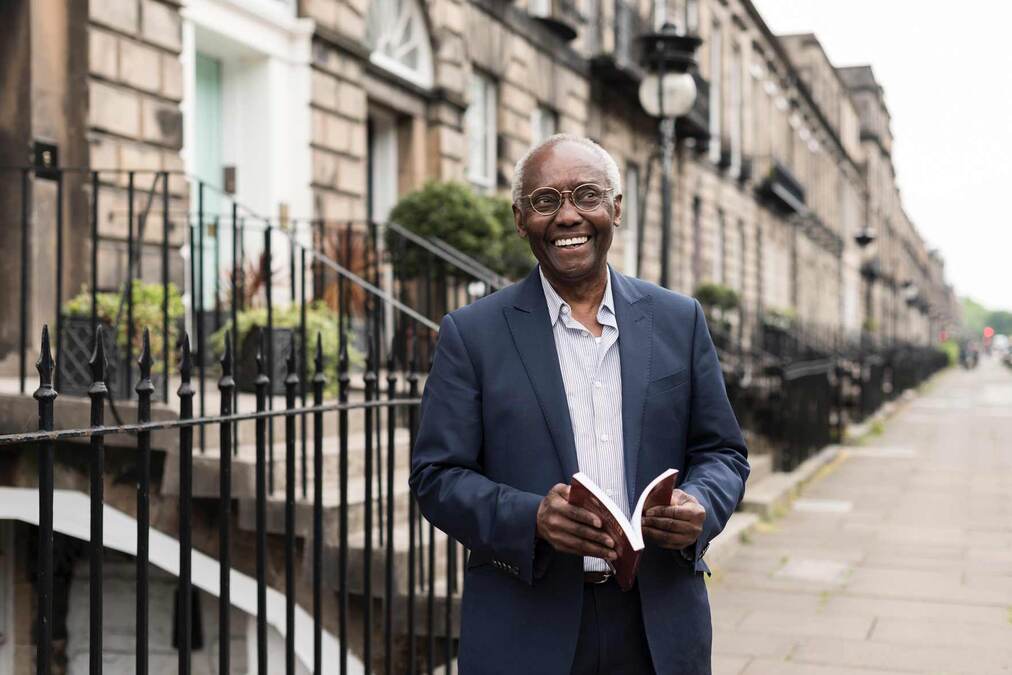 Professor Sir Geoff Palmer, Chancellor of the University
Renowned scientist and human rights activist, Professor Sir Geoff Palmer, was appointed the Chancellor of Heriot-Watt University in April 2021. His term will last for an initial five-years.
Sir Geoff takes over from Dr Robert M. Buchan, a mining entrepreneur and philanthropist, who stood down after almost eight years in the role.
As Chancellor, Sir Geoff will play a central role in promoting Heriot-Watt's international reputation as a pioneer in research and education across its campuses in Scotland, Malaysia and Dubai.
Becoming the Chancellor of Heriot-Watt University, an institution I know well and admire, is a position I accept with both honour and humility. It is an institution that has, since its inception, fostered the ethos of inclusion and education for all, and I am very proud of the continued focus on ensuring that its doors are open to everyone – in Scotland and across the world. As a truly international University, I am very much looking forward to promoting and enhancing its reputation as a provider of world-class education and as a global leader in innovative research and will assist the University to achieve its goals and ambitions during my period as Chancellor.
In 1989, Sir Geoff became Scotland's first black professor and has had a long association with the University. This began when he completed his PhD in grain science and technology jointly with Heriot-Watt College and the University of Edinburgh in the 1960s. He went on to a successful research career in Surrey before moving back to Heriot-Watt University in 1977 where he worked until his retirement in 2005. During that time, Sir Geoff invented the barley abrasion process, the success of which attracted funding to establish the International Centre for Brewing and Distilling as part of the Heriot-Watt campus in Edinburgh. Following his retirement, he earned the academic title of professor emeritus.
Sir Geoff was knighted in the 2014 New Year's Honours for services to human rights, science and charity. In 2018, he was appointed Jamaica's first Honorary Consul in Scotland and is the 2020 recipient of the Jamaican national honour, the Order of Distinction (Commander Class).
Alongside his academic work, Sir Geoff is a board member of many charitable and equality organisations, including the Citizen's Advice Bureau. He was also made a Freeman of Midlothian in 2012.
Pro-Chancellors of the University
Pro-Chancellor Malaysia Campus
Pro-Chancellor, Professor Tan Sri Dr Jemilah Mahmood - a distinguished health professional, humanitarian and development leader was installed as Heriot-Watt University Malaysia's first Pro-Chancellor in February 2022.
Professor Mahmood has dedicated her career to healing others, working in the health sector for over 30 years as an Obstetrician and Gynaecologist, and as a humanitarian activist for over 20 years. She was the driving force behind the establishment of MERCY Malaysia in 1999, the most successful humanitarian organisation that works both at home and abroad. Currently, she is a Professor and Executive Director of the newly established Sunway Centre for Planetary Health. She has also worked at the United Nations in New York as Chief of the Secretariat of the World Humanitarian Summit, heading the humanitarian branch at the United National Population Fun.
Heriot-Watt University is an institution that has, since its inception, fostered the ethos of inclusion and education for all, and I am very proud to be part of the continued focus on ensuring that its doors are open to everyone – here in Malaysia, in Scotland, the United Arab Emirates and across the world.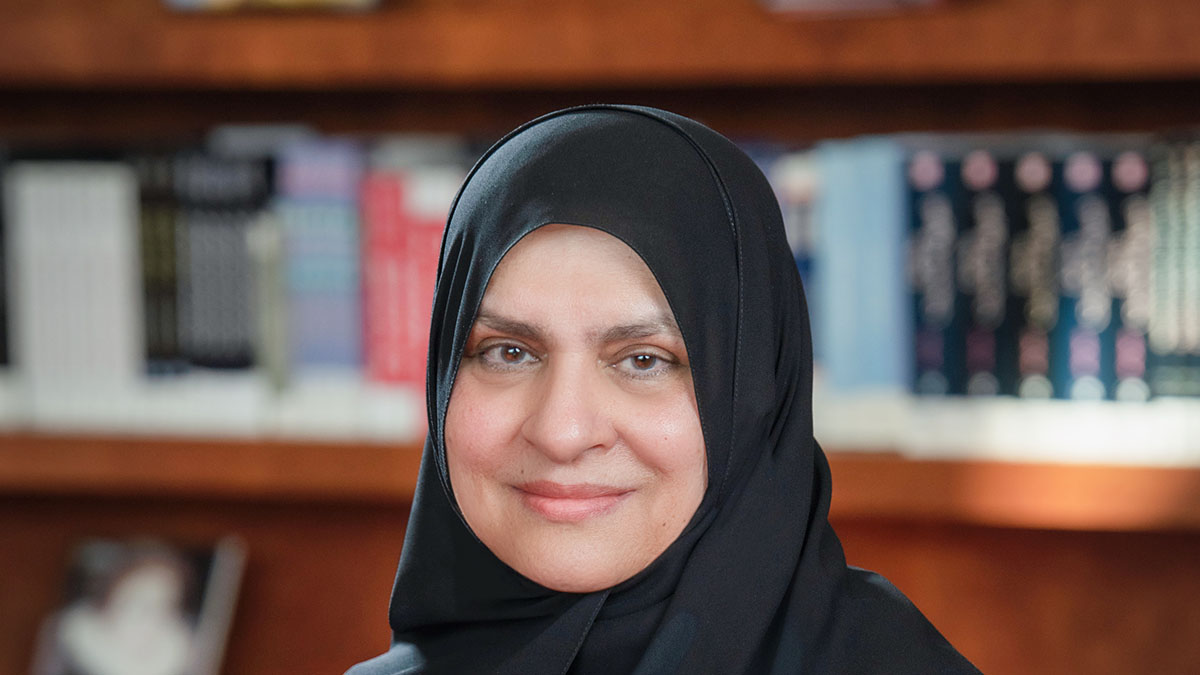 Pro-Chancellor Dubai Campus
Heriot-Watt University Dubai (HWUD) today announced the appointment of distinguished businesswoman Dr. Raja Easa Al Gurg, Chairperson and Managing Director of the Easa Saleh Al Gurg Group (ESAG), as the Pro-Chancellor of the University in Dubai. In this role, she will become the honorary Head of the University in Dubai and will represent the University in a ceremonial and ambassadorial capacity, including in the conferment of degrees.
Dr. Al Gurg has been the Managing Director of the Dubai-based business conglomerate Easa Saleh Al Gurg Group for over three decades and assumed the position of its Chairperson earlier this year. As a leading businesswoman in the region, Dr. Al Gurg has carved a unique niche for herself due to her support and encouragement of increasing the number of women in business. She is the founder of the Dubai Business Women Council and; Board member of the Dubai Chamber and Dubai Women's Association. She is also on the advisory board of Coutts Bank, the wealth division of the Royal Bank of Scotland Group. Dr. Al Gurg's appointment means that Heriot-Watt University now has an all-female leadership in Dubai, with Professor Dame Heather McGregor, who recently transferred from Edinburgh to Dubai to take up the post of Provost and Vice-Principal.