Peiyu Xie
3rd year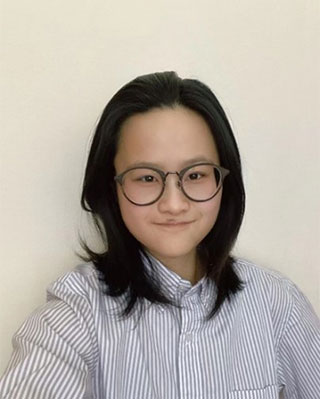 Peiyu Xie from China talks about studying the five-year MChem Chemistry while living at the University's Edinburgh campus.
Why I chose Heriot-Watt
I developed my interest in chemistry back in high school and Heriot-Watt became my very first choice by researching universities for my UCAS application. Not only because Heriot-Watt is one of the top-ranking universities in Scotland, but also because of its wider reputation for science and engineering courses.
The open day gave me the opportunity to talk to the tutors in chemistry department. They are extremely friendly and patient, and I valued the chance to ask them all my questions about my upcoming university life.
The campus in Edinburgh is such a breathtaking place, surrounded by trees and animals. I decided immediately that this is the campus I would love to spend five years studying here.
Chemistry in Heriot-Watt is ranking top in the UK, this means high-quality of education and much more opportunities after graduation. With one year of industrial placement, I would have the chance to get myself into the real world during my studies and prepare for my future career. This is not an experience I could easily get elsewhere!
My experiences
I applied for the four-year Bachelor of Science in Chemistry in the beginning but then switched to five-year Master of Science in Chemistry after the first year, due to the tutor's suggestion. I was surprised because I did not expect that tutors would watch over for students this much. It has proven I made the right choice to study in Heriot-Watt.
As a chemistry student, it is important for us to learn theories and experimental operations at the same time. Heriot-Watt provides large labs and decent time for us to practice all the laboratory skills we learned. The library is one of my favourite places because of the view. I enjoy studying in there and then have the chance to relax my eyes and my brain by simply looking out the windows.
After graduation
My goal for now is to step into forensic field with my analytical skills, but I believe one-year industrial placement experience will help me to indicate exactly what I want as my future career.
I am sure that I will be well prepared to face any challenges after I graduate from Heriot-Watt.