Lauren Houston
4th year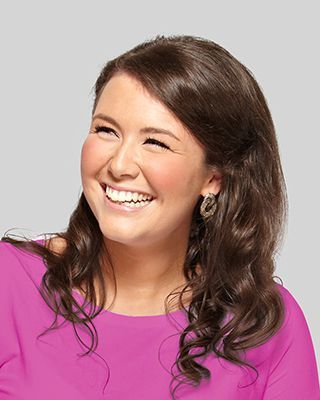 Lauren, from Aberdeen, is studying Design for Textiles (Fashion, Interior, Art) in the School of Textiles and Design
What appealed to you most about Heriot-Watt University?
I visited the School of Textiles and Design on an Open Day and was overwhelmed. The School's facilities are great and everyone I met was so friendly. They answered all the questions I had about student life here in Galashiels. The overall atmosphere, support system for students and great facilities made Heriot-Watt the complete package for me.
Do you feel your degree has prepared you well for a career?
My programme involves a lot of work on live industry projects, allowing me to get to grips with working within a company. Also, through the University's connections to industry, I have had the opportunity to gain a placement at Bute Fabrics Ltd, which has furthered my experience and development.
Has your degree programme helped you develop links with industry?
Yes! I've only just recently realised how many contacts in the textiles industry I have built up over the past four years. Not only that, I am surrounded by many talented classmates who will one day be the future of the industry.
What would you say to prospective students considering studying at Heriot-Watt?
Everyone here wants to have a great time but we also want to work hard and make the best of ourselves and Heriot-Watt gives you the platform to do both! My biggest worry before starting was that the Scottish Borders Campus isn't in a city but it hasn't been an issue – I've had some of the best nights out in my life here and made some amazing friends that I hope I never lose.