Judie Wang
4th year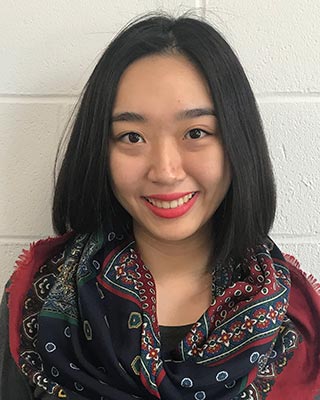 Judie, from Taichung City in Taiwan, is studying Actuarial Science in the School of Mathematical and Computer Sciences.
What appealed to you most about Heriot-Watt University?
When I applied for a degree, Heriot-Watt appealed to me as the oldest UK University that provides Actuarial Science. Now, I enjoy Heriot-Watt mostly due to the industrial connections that the University has and the programme structure.
Do you feel your degree is preparing you well for a career?
Definitely. I am doing BSc Actuarial Science and Diploma in Industrial Training which allows me to do two six-month placements with PwC. The placements will allow me to understand not just actuarial work life, but why the courses in university will be helpful practically. I believe this is definitely helpful for my future career.
What are your hopes for your career? How will the knowledge and techniques you are learning at Heriot-Watt help you to achieve your goals?
The actuarial industry has a lot of potential, and I am interested to see what Insurtech can bring to people's lives. The knowledge learnt in the university gives me a solid background in understanding the actuarial insights better whereas the techniques such as various programming systems, Excel, R, and SPSS, are very helpful when it comes to analysing the data.
Is your degree programme helping you to develop links with industry?
There are many careers events, such as networking sessions, insight days, and careers fairs, which definitely help me to develop links with industry.
What would you say to prospective students considering studying at Heriot-Watt?
Coming to Heriot-Watt is one of the best decisions I have made so far. Despite being a relatively small campus university, it has got everything you need.
What impresses you about your learning experience at Heriot-Watt?
I am really impressed with how supportive and friendly all lecturers are. They deliver good lectures and explain themselves quite well. Moreover, they welcome all sorts of questions and attempt to help out whenever they can.
What do you like most about studying at Heriot-Watt?
There are many events going on in the university, both academically and non-academically. What I enjoy the most is meeting new people every day and learning their stories.
Would you recommend studying at Heriot-Watt?
I would recommend studying at Heriot-Watt as I have had a very enjoyable past 3 years. I enjoy my learning experience as well as meeting friendly people from all around the world. If you are interested in actuarial science, Heriot-Watt is one of the best universities that provides high quality education as well as various opportunities such as PwC Flying Start Programme and exchange programmes.