Emil Viem
3rd year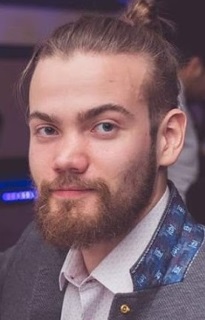 Emil Viem is studying MEng Civil Engineering. We offer several different undergraduate degrees in civil and structural engineering.
Why did you decide to study at Heriot-Watt?
I wanted to study engineering at a good university abroad and I had just met a girl here in Edinburgh so it all fitted together. Heriot-Watt was the right university in the right place for me.
Are you enjoying your programme so far?
I'm very much enjoying my time here. The programme is challenging but the support and guidance from my lecturers make it very manageable.
What would you say to prospective students considering studying at Heriot-Watt?
I would highly recommend it. I feel I'm receiving a quality education delivered by professional staff, which is great. There is also a very active Student Union that will help you settle in here.
Has your programme allowed you to develop links with industry?
Yes, I have met many professionals and I have had ample opportunity to make contacts outside academia. I'm only in my third year but I already have a very good idea of how the industry operates thanks to Heriot-Watt University.
Do you feel your degree is preparing you well for a career?
So far yes and I have heard that Heriot-Watt graduates are highly sought after in industry. Moreover, I feel confident in the skills I have gained here.