David Hunter
3rd year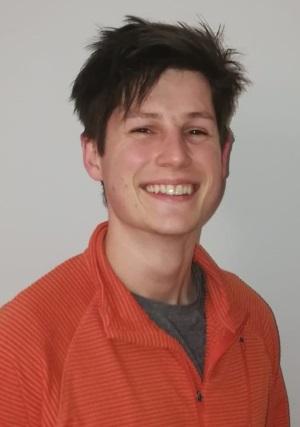 David is studying BSc (Hons) Biological Sciences. We offer several different degrees in biology.
Why did you decide to study at Heriot-Watt?
Heriot-Watt first appealed to me because of its location – it's not too far from home. However, the University also has a good reputation within science and engineering, as well as post-educational employment. The deciding factor was after visiting the campus and seeing the grounds, I was blown away! The campus is surrounded with nature and beautiful walks to help clear the mind – as well as a few good coffee shops to help wake it up again!
Are you enjoying your programme so far?
The programme so far has been challenging, but incredible! Returning to education after time away made me nervous that I may fall behind or not be as knowledgeable as the other students. But every lecture series has taken me from a very basic level, to a deeper understanding of the topic and inspired me to continue reading independently with confidence in the subject.
What would you say to prospective students considering studying at Heriot-Watt?
The knowledge and experience of lecturers, combined with the resources made available to you, means that this a place of limitless potential. You really can go anywhere and do anything all by starting a degree programme here, so long as you are willing to put in the effort. Everyone on campus has been extremely friendly, both students and tutors, so don't be afraid to ask questions because we all want each other to succeed.
Has your programme allowed you to develop links with industry?
Heriot-Watt run a careers fair which takes place every year, giving you direct contact to some of the biggest industry names and allowing you to talk to those within the company first-hand. There is also a dedicated
Careers Service
that can help you with CVs, applications, interview skills, or even just help you find what sort of career you are looking for. Likewise, lecturers are knowledgeable and may be able to help you find summer placements and studentships.
Do you feel your degree is preparing you well for a career?
Yes. So far, I feel I have gained a baseline knowledge that will be required in any job within a biological setting. There is also a lot of time dedicated to lab work which gives you plenty experience practising techniques that are widely used in industry. Biology is a broad topic, and my programme has helped me to identify the different disciplines within it and narrow my interests towards different potential careers at the end.