Cameron Cumming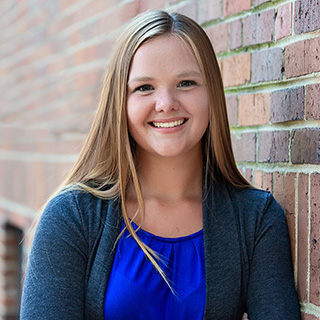 Cameron Cumming from Brussels in Belgium is studying MEng Chemical Engineering in the School of Engineering and Physical Sciences.
Three ways Chemical Engineering can/will make the world a better place in the future?
Chemical Engineering is crucial to help improve and update systems allowing them to adapt to ever changing technology and generations.
Chemical Engineering has a major focus on energy efficiency which can help curb the impact of climate change and find more reusable and sustainable alternatives.
Chemical Engineering considers reusing and recycling products to keep waste to a minimum for a chemical process.
Three reasons Chemical Engineering was/is the right degree for you to study?
I can connect with the core concepts from foundation years/my background knowledge from school which allows me to feel confident in my studies and pushes me to learn more and expand my knowledge.
After three years in, the way raw materials are processed into final products continues to fascinate me. I definitely haven't lost any interest over the years.
Even though I am still unsure what field I want to enter after completing my degree I feel I have many options as Chemical Engineering is so versatile and has a place in many different industries.
Three things that made you want to study at Heriot-Watt?
Location! Knowing I wanted to study in the UK, I came to visit Heriot-Watt and immediately loved the campus feel that differentiated Heriot-Watt from other universities.
Heriot-Watt has one of the highest ratings for Chemical Engineeringin the UK and has many industrial and research links.
The student life on campus appealed to me. With the numerous clubs in the Sports Union and the societies in the Student Union I knew I would be provided with many opportunities for my interests out with Chemical Engineering.
Three things people might not know about Chemical Engineering at Heriot-Watt?
It offers experience with students doing different degrees. Students get the opportunity to do two multi-discipline projects in stages 3 and 5.
The degree programme allows us many opportunities to collaborate with our peers. It offers multiple major Chemical Engineering design group projects that get progressively complex and more in-depth allowing us to design different equipment within a process.
Amazing industrial links with a strong alumni base. The staff are all great and extremely helpful with a genuine interest in student welfare and student needs.
Three ambitions you have for the future/when you graduate?
Graduate with a first-class honour on the MEng program.
Find a company that I would enjoy working with, allows me to continuously expand my knowledge and continue learning/growing and aligns with my values.
Help ease the impact climate change has had on our planet.