Audrey Shanks-Rubinos
1st year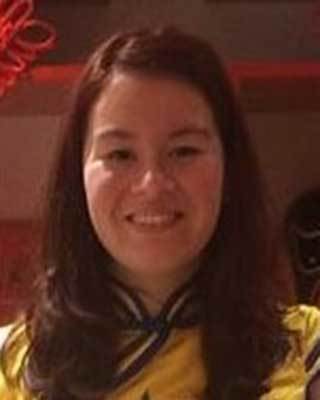 Audrey, from Livingston in Scotland, is studying Languages (Interpreting and Translating) in the Department of Languages and Intercultural Studies.
What appealed to you most about Heriot-Watt University?
My best subjects at school were French and Spanish and Heriot-Watt is a renowned university for languages. I heard that Heriot-Watt has great opportunities for some students such as providing access bursaries to students and also the summer school that takes place. The building is nice and modern and the campus is great for a jog, plus they are building new gym facilities too. The language department teaches a wide range of languages even for electives. They do French, Spanish, German, BSL (British Sign Language), Gaelic, Arabic and Chinese. And because I live in Livingston, it isn't too far from home.
How are you enjoying the programme so far?
I am thoroughly enjoying the first year of my degree course for countless reasons. For languages students (in first year) we do text, written, aural comprehension and spoken. Personally, I have gained so much in my first year especially with Spanish grammar in the written classes. I like how we do 4 units in first year. In second year we'll be doing interpreting and translating which I can't wait to do, and not to mention the third year abroad!
Are you doing any placements during your programme?
As I am studying French and Spanish for my degree, this means that I'll have to study abroad in a Francophone and a Hispanophone country. I could go to either France, Belgium or Switzerland for French, and Spain and Chile for Spanish. However, as I am studying Chinese as an elective, I have the amazing opportunity to go to China for two weeks in the summer this year.
What would you say to prospective students thinking about coming to Heriot-Watt?
Don't be shy! If you have a question, then ask an ambassador or a member of staff. At Heriot-Watt everyone is happy to answer your questions. I can understand that prospective students may feel uneasy about university life, but honestly it's not that scary. There are so many opportunities that will come your way at Heriot-Watt – go for it!