Anamarija Pišpek
3rd year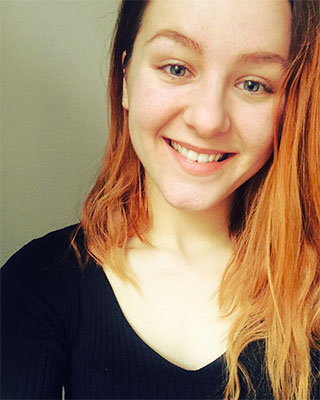 Anamarija is studying an MChem in Chemistry with Pharmaceutical Chemistry in the School of Engineering and Physical Sciences.
What made you choose Heriot-Watt?
There were two things that I knew will influence my decision when choosing university – the specific degree I wanted to study and the quality of education.
In my home country, we do not have so much variety when choosing degrees and I never wanted to study just Chemistry or just Pharmacy. I like diversity and Heriot-Watt was the one that could bring that combined with an amazing student satisfaction when it comes to teaching.
Heriot-Watt University changed my continuous thought about linking good quality education with university's popularity: although I never heard of HWU before doing my research, I was proven wrong! I feel like Heriot-Watt is a diamond hard to find, because after being here for two years, I have witnessed amazing support from University facilities as well as School academics who are always keen on chatting and helping you throughout your degree.
How did Heriot-Watt aid your personal and professional development?
It is safe to say that Heriot-Watt has an amazing community. With all schools being at one place, I have opportunity to interact with various people and enjoy their company. With the Student Union being just next to it, it is easy to pop in with your friends and have a relaxing Friday evening after the hardworking week.
Here is mentioning of hard work – Chemistry is not an easy subject to study. However, with the amount of support available it is perfectly manageable, even with a part-time job on the side! I love that I can have laboratory practice alongside my lectures as actually seeing the proof of what you have studied is amazing. With different approaches to topics you can discover what is the easiest way for you to study and make a more personalised approach to chemistry.
Studying Chemistry also made me more aware of important global problems we are facing as a society as lecturers are always trying to connect the topics we learn with real life application: global warming, the use of plastics, deforestation, extinction of species, new diseases and so much more! After realising there are so many things we can improve, I feel like my degree will definitely take the direction of facing one of those obstacles!
Find out more about our Chemistry degrees.