Zak Ritchie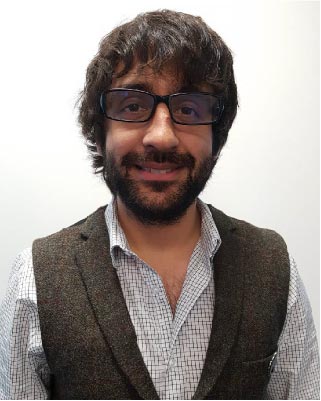 Zak Ritchie studied with Bayo at Heriot Watt. He graduated with an MSc in Water Resources in 2012. He cites Bayo's unwavering enthusiasm and passion for his area of expertise as a real motivation to him to advance in this sector.
Tell us about your current job?
SLR is a global environmental consultancy with a number of international offices. My current role is a Senior Hydrologist and Civil Engineer, which primarily entails undertaking a range of assessments for private and public sector clients for built environment, industrial, infrastructure recreational and commercial developments. Key aspects of my role include undertaking water resource and balance studies, flood risk assessments and 1D/2D modelling, drainage and SuDS design, hydro-electric feasibility studies and various water engineering related projects. I also manage projects from client liaison and contractual agreements through design inception to detailed design, implementation and sign-off.
How does your current work link back to what you studied/the research work with Bayo at Heriot-Watt?
The MSc Water Resources programme with Bayo (in addition to the BEng Civil Engineering undergraduate programme at Heriot-Watt) provided much of the fundamental knowledge basis and practical exposure to enable me to access and progress in the industry – Bayo's unwavering enthusiasm and passion for his area of expertise was a real motivation to advance in this sector! My MSc Thesis in collaboration with Scottish Water 'Analysing the Yield Impacts of Evaporation Losses from Scottish Reservoirs' was both very interesting and provided me with practical experience to take into industry.
How is your work/research at Heriot-Watt making a difference in the real world?
The skills and knowledge gained during my time at Heriot Watt University have laid the foundations for a career in my chosen field. My work directly inputs into promoting sustainable and renewable development, managing water resources and protecting the water environment – much of which is driven by UK and EU legislation. My work supports planning applications in local authority areas across Scotland and the UK, watching development proposals and designs come to fruition through construction and implementation. It provides a real sense of satisfaction, especially knowing that our precious water environment is being protected through my input and design work.
What appealed to you most about Heriot-Watt University?
It's enviable reputation for engineering and environmental sciences and the friendly and approachable nature of the staff that make it a thriving environment to learn and prosper. The Edinburgh Campus is beautiful, set on the edge of the city and has everything conveniently in one place for students.
Do you think your Heriot-Watt postgraduate experience gave you an edge in your chosen field and why?
Yes definitely, its reputation and the relevant content of the programmes studied gave me a head start and a solid platform to develop in my chosen field. During interviews potential employers all acknowledge the reputation of students graduating from Heriot-Watt.
What advice would you give to a PG student considering Heriot-Watt?
Visit the campus, speak to the friendly programme leaders and check out the course curriculum, after which you'll undoubtedly gain a positive impression of the University and what it has to offer. The Postgraduate centre at the Edinburgh Campus also provides students with a dedicated location for studying, relaxing, conversing with other fellow PG students. For those interested in keeping fit the newly constructed Oriam at the Edinburgh Campus is Scotland's Sports Performance Centre for athletes and sports people and also gives students an unrivalled experience and selection of sports facilities to enjoy!